a Christmas Prayer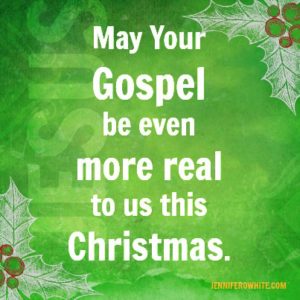 Good News!
It's Christmas time! And Jesus' birth is the best reason we've ever had to celebrate.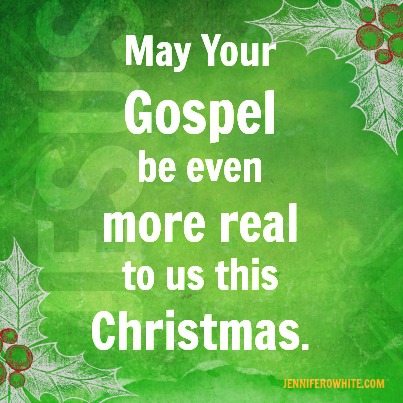 I wrestle a little at Christmas with the desire to have a simple celebration and the delight of the beautiful decorations and festivities. Do you?
Jesus is certainly worth the biggest celebration we can fathom. But He did have quite a humble life.
My prayer for each of us is this – that in the midst of the extravagance and in the quiet moments, our God would graciously give us eyes to see the "good news" in a fresh new way.
We are listening, Lord.
About Jennifer O. White
I'm a simple wife who has discovered God's amazing gift of prayer. Here at Prayerfully Speaking I share my journey of unwrapping this gift. God invites us to ask Him, but His enemy works diligently to keep that from happening. I hope to offer you encouragement to believe God is ready to pour more into your life than you've ever imaged.