Act Like God is Telling the Truth #ConfidenceRevival
What would change if 50 of us became considerably more confident in God? Confident that God is actively involved in your right now and strategically working out the details of your future.
Does your life reflect these assumptions?
God is …
Fighting for you
Leading you
Speaking through you
Intervening in desperate situations
Delighting in you
Providing for you
Ephesians 3:20 assures us that God is able to do more than we can ask or imagine by His power at work within us. So what could happen if you, me, and just a few more people made decisions based on that Truth?
I've been captivated a sermon by Dr. Tony Evans entitled, How Faith Works. The crux of the sermon is faith without works is dead (James 2:17).
Let these compelling ideas from Dr. Evans' sermon soak into your soul:
1. Faith is acting like God is telling the truth.
2. Biblical faith, a faith that is operating, makes decisions based on what God says before seeing what God does.
3. Faith is measured by your feet, not your feelings. You must walk by faith, not feel by faith.
4. You can be theologically accurate in your belief system and be useless.
5. Walking by faith validates your friendship with God. God becomes evident to those who see and hear about your acts of faith.
6. Your faith steps move God to bring heaven into your history.
How do these 6 thoughts collide with your current faith reality?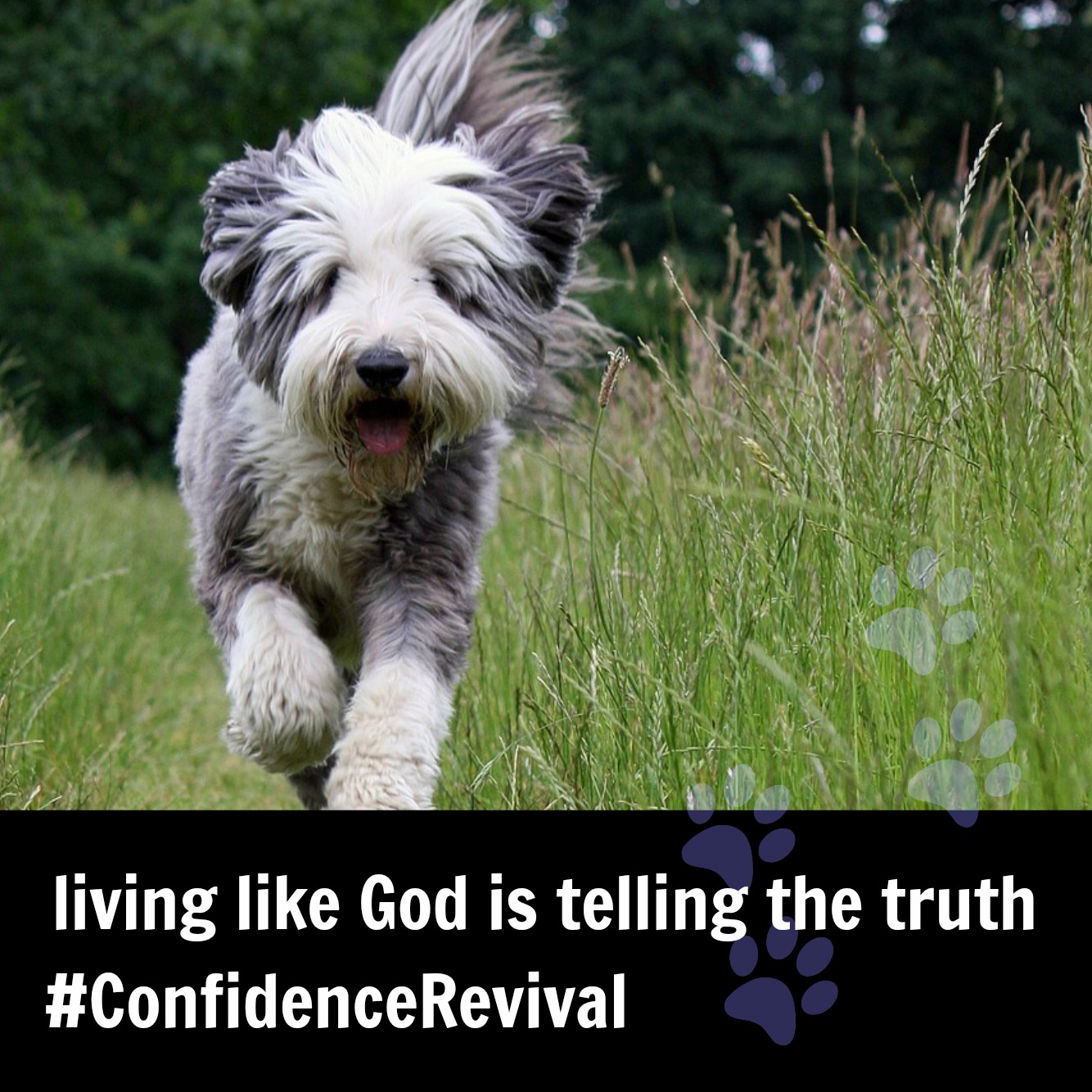 Let's set our hearts on acting like God is telling the truth. No matter what! Our steps of obedience, when we can't see the logic or the good outcome, will influence the body of Christ and we will become a Confident Church – a church that acts like God is telling the truth.
Prayer Prompt:
God, grant me the power, love and sound mind you promised. I want to live what I say I believe about You.
I want to walk out my faith with the same bravery I see in Abraham, Moses, Daniel, David, Rahab, Mary, Paul, and Peter. I want to live above my feelings.
I want to be a useful member of Your Church that inspires others to trust You too. 
In Jesus name I pray, Amen
Who in the Bible and in real life has inspired you to act like God is telling the truth? 
Catch up on the #ConfidenceRevival posts by clicking here.
About Jennifer O. White
I'm a simple wife who has discovered God's amazing gift of prayer. Here at Prayerfully Speaking I share my journey of unwrapping this gift. God invites us to ask Him, but His enemy works diligently to keep that from happening. I hope to offer you encouragement to believe God is ready to pour more into your life than you've ever imaged.