Are Stress and Anger Stealing from You?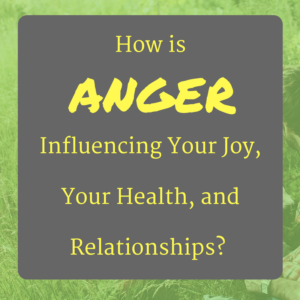 Who of us is not wrestling with a bit of stress and even anger? Stressful events happen. Stressful thoughts intrude. Feelings of being overwhelmed, out of control, or unsafe can set our mind on fire with anticipation of every wrong thing that has and might happen.
What stresses you the most? What is stress stealing from you today?
Anger rises up when we things don't go like we anticipated. Anger lurches when we feel wronged, rejected, and unloved. Anger reveals itself when we feel shame or sense that our imperfections are being highlighted by another.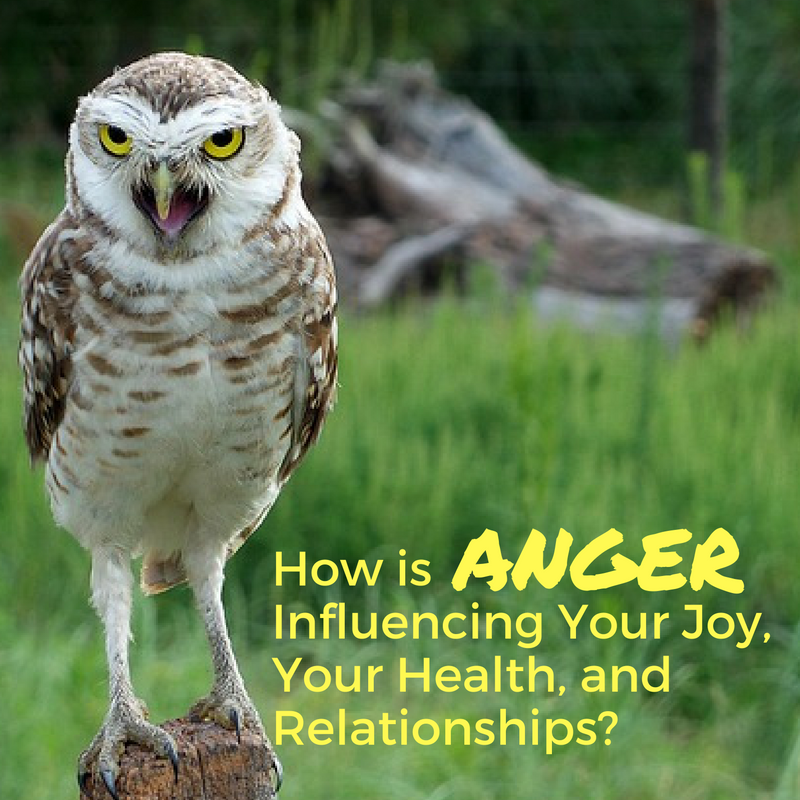 What makes you angry? How is your expression of anger influencing your family and friends? How is it influencing your joy and your health? Is it leading you in God's way, the way of righteousness?
In John 10:10, Jesus reminds us, "The thief's purpose is to steal and kill and destroy. My purpose is to give them a rich and satisfying life." There are many passages within the Bible that teach us how to and not to respond to anger and stress. Following Jesus means handling our thoughts and emotions His way, which leads us to a more rich and satisfying life.
My friends Israel and Brook Wayne are helping families choose the way that leads to life and peace. Their new and VERY helpful book entitled, Pitchin a Fit: Overcoming Angry and Stressed-Out Parenting, offers their personal experiences, biblical wisdom, and practical ways to apply it. Even if you are not a parent or in a season of parenting, I believe this book will help you because it is packed with evidence of how to live out God's Word. It's helped me think through my habits, my family's choices, and how I can do things differently. The Word of God heals us (Ps. 107:20).
I interviewed Israel and Brook and asked them to share how anger is like a cancer to an individual and a family. Israel shares his experience with a very abusive stepfather and overcoming the anger that stirred in him. We also discuss the power of telling the truth and forgiveness. (Email subscribers click here for the video.)
Israel's testimony of pursuing freedom from anger inspires me! God's power to make us brand new is SO REAL. I hope that your faith is strengthened after watching this!
Let's pray about our response to anger and stress.
Almighty God, we thank You instructing us to handle anger in ways that lead to life and peace. We confess to You our ignorance of Your way and how to employ it. 
We are thankful that Your mercy is new for us today because we need it. Help us to say "No" to the temptation to stay angry and offended. Help us to say "Yes" to forgiveness. Help us to speak what is true about the sin that has been done by us and to us. We ask You to breathe Your healing grace into our wounded hearts and self-protective habits. We open our fists of fear to receive from You the tenacity we need to follow Your way.
In Jesus, we pray. Amen
More on this Topic
Check out these posts at my other blog, Marriage Armor for the #PrayingBride.
Note:
At the end of the video I got my words jumbled and didn't express this very well. I am working part time for New Leaf Publishing Group as a freelance publicist and this book is one that I am promoting. However, I am not being asked to promote it on my own blog. I am choosing to do that because it is something I believe could help you as much as it has helped me. I would be sharing this with you if I did not work there. 🙂
*Affiliate links used in this post.
About Jennifer O. White
I'm a simple wife who has discovered God's amazing gift of prayer. Here at Prayerfully Speaking I share my journey of unwrapping this gift. God invites us to ask Him, but His enemy works diligently to keep that from happening. I hope to offer you encouragement to believe God is ready to pour more into your life than you've ever imaged.