an April You Want to Remember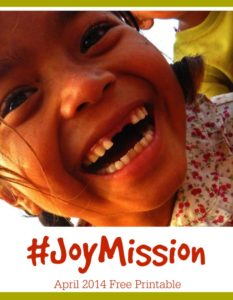 Do you have enough joy in your days? 
Maybe that's a DUMB question. But I'm not calling myself, dumb, here.
The waiter stops by your table and asks the question, "Would you like a refill on your joy?" And you say, "__________".
Me? I say, "I'll take a refill now and be sure to stop by again soon, ok!"
The #JoyMission: to experience more joy and share joy continues with this free printable. It is packed with daily joy prompts including quotes, songs, Scriptures, assignments and prayers.
Let's declare April 2014 a Joy-Filled month you will remember! Click to download the Word doc or PDF and get started today.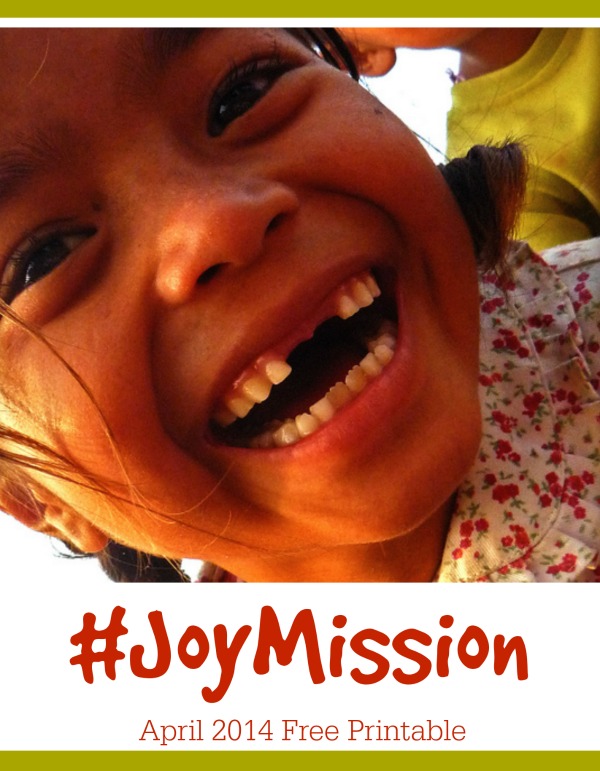 image credit: Symmetry_Mind
About Jennifer O. White
I'm a simple wife who has discovered God's amazing gift of prayer. Here at Prayerfully Speaking I share my journey of unwrapping this gift. God invites us to ask Him, but His enemy works diligently to keep that from happening. I hope to offer you encouragement to believe God is ready to pour more into your life than you've ever imaged.