Strength, Courage and Cancer (Margaret's Testimony)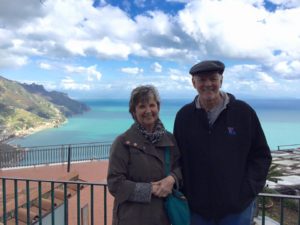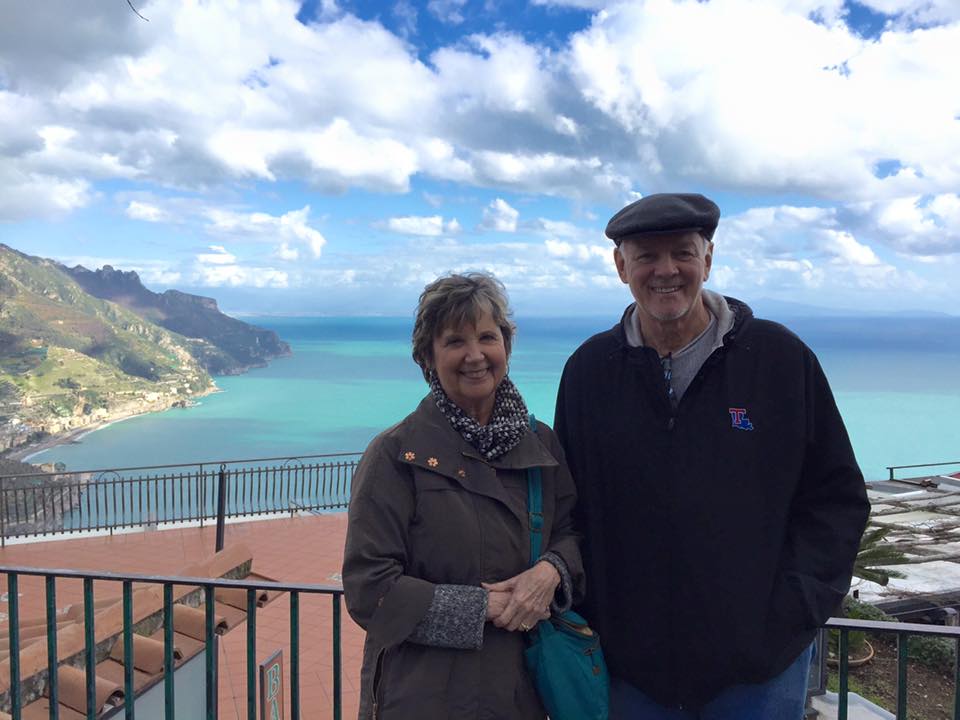 Almost two years ago, while reading 50 Days of Hope: Daily Inspiration for Your Journey through Cancer, my friend Margaret was inspired to bring the author, Lynn Eib, to our town to speak. After hearing Margaret share how God moved in her life to accomplish this, I had to know more about how her cancer journey impacted her relationship with God. Today's post is an incredible testimony of the remarkable ways God strengthened Margaret and supplied her needs which in turn helped many others who are dealing with cancer.
Ten years before her diagnosis, Margaret began studying the Bible with new passion and pursuing a deeper relationship with God. Several years before her diagnosis God spoke to her spirit and told her to open her Bible. She was surprised by His very clear prompting and wanted to know where to read. He told her to "just open it." She opened it to Joshua 1:9 –
 This is my command—be strong and courageous! Do not be afraid or discouraged. For the Lord your God is with you wherever you go.
At that time Margaret's life was perfect. She never expected that over the course of just a few years, her father, brother and husband would all be diagnosed with cancer. Her brother died quickly while she was caring for her father and just a few days before one of her children got married. In the midst of this whirlwind of illness and caregiving, Margaret began to pray Joshua 1:9 every once in a while.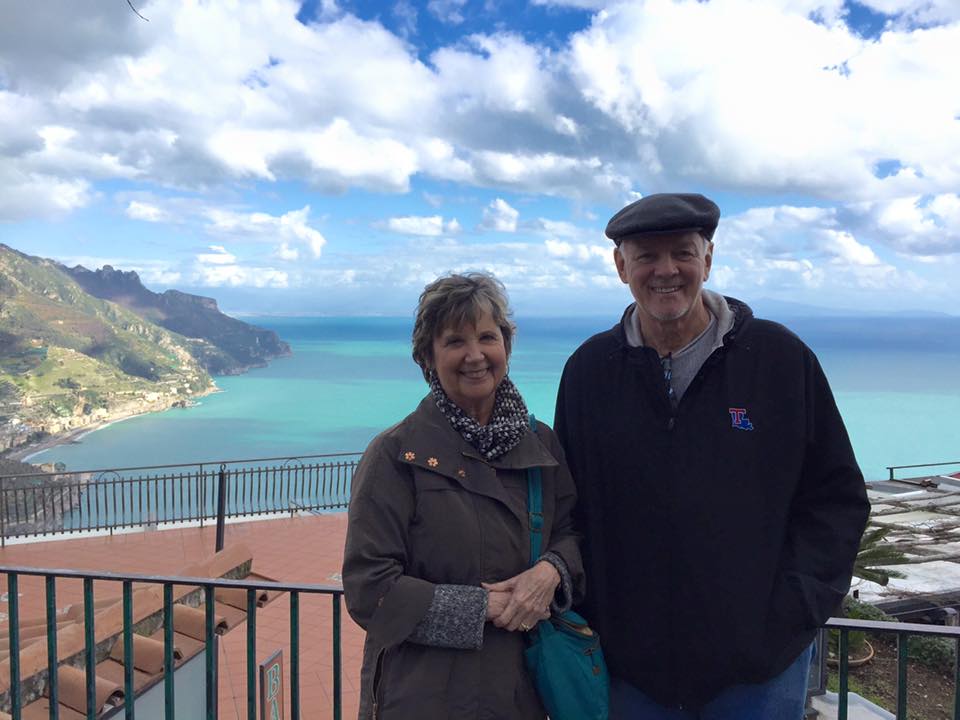 Fast forward to the day Margaret was diagnosed with stage 3 ovarian cancer. Fear gripped her for a while. In desperation, she began to pray Joshua 1:9 every day. Soon she started feeling a peace that it was going to be ok. I believe there is a critical connection between her peace and prayer. She was praying the Word and many others were praying for her. Some of her friends even met at a local church to pray for her.
The first round of chemo made Margaret feel very weak and sick. Surprisingly, she said that is when she felt closest to God. She described it as being in a "God bubble" and she gives Him the credit for sustaining her during the chemo treatments.
It was during chemo that Margaret began to read 50 Days of Hope. She felt God prompting her to invite Lynn to speak to our local community and to start a prayer support group for cancer patients. Margaret talked herself out of this assignment from God. She was not accustomed to praying out loud so a prayer support group was out of her comfort zone. Besides, there would be expenses in bringing Eib to town and she is "not the kind of person who asks people for money!"
Margaret's cancer went into remission for sixteen months. After it returned and while she was praying, God impressed upon her that she was not in charge. This was a major life shift for her. She began to live one day at a time and allow God to be in charge of her life. God was teaching her to listen to His plans for her life.
Margaret continued to resist God's assignment to bring Lynn Eib to town and start the prayer group. But God …. strengthened her with this simple instruction. "Start speaking what I have been saying to you." She knew that once she told people about the assignment she would be encouraged to follow through with it. She gently reminded God of her strengths and that she was not going to ask for money and she didn't want to ask for help.
As Margaret began to step out of her comfort zone and share her mission, she encountered a few set backs and discouraging "No's." But she didn't give up. God used Rosalyn, a friend also dealing with cancer, to encourage her to keep trying. She kept saying, "Margaret, you are going to do this!"
And then SUDDENLY …. don't you love it when God interrupts your discouragement with a supernatural suddenly.
But suddenly, your ruthless enemies will be crushed like the finest of dust. Your many attackers will be driven away like chaff before the wind. Suddenly, in an instant, I, the Lord of Heaven's Armies, will act for you with thunder and earthquake and great noise, with whirlwind and storm and consuming fire. Isaiah 29:5-6 (emphasis mine)
People started volunteering for all the things Margaret didn't feel comfortable handling. She was so amazed and overwhelmed with His provision she said, "Well, God who are you going to send me next?" Twenty one ladies gathered for a planning meeting in Margaret's home and within ten minutes every detail had been assigned to someone who seemed to have the perfect gifting or connections for the task.
Margaret felt God speak to her again. "I just want you to trust me and be faithful. I want your openness to what I want to accomplish."
I attended the When God and Cancer Meet event and learned so much about prayer in the cancer journey. Lynn shared many true stories of cancer patients who had remarkable encounters with God in their journey. I heard the wonder of God in the midst of suffering. As I think back over all she shared, I hear the message of Joshua 1:9 rippling through each stories.
Be Strong!
Be Courageous!
Do not entertain doubts and fears!
Because God is with you offering His strength and supplying your needs even on the rollercoaster ride of a chronic cancer diagnosis! especially then!
Margaret told me, "Suffering can definitely bring you closer to God. If you turn to Him, He makes all the difference."
Margaret turned to Him and He is still using her to make a big difference in countless lives. The prayer support group that Margaret was afraid to start launches in just a few weeks. Seventy-five people attended the event Margaret was hesitant to initiate. Lynn Eib sold out of books at the event. I can't imagine how many of those books are going to inspire other people to deepen their walk with God while walking through the cancer journey.
Our almighty God sustained and strengthened Margaret to accomplish MORE than she could ever ask or imagine for His glory (Ephesians 3:20)! Cancer didn't stop her from God's mission! Cancer, in fact, opened the door to these missions. Because cancer touched Margaret's life and God was given the reigns of her life, MANY other people are experiencing God's touch in their lives.
How great is our God!
Click here for more information on the Prayer Support Group in Northeast Louisiana.
About Jennifer O. White
I'm a simple wife who has discovered God's amazing gift of prayer. Here at Prayerfully Speaking I share my journey of unwrapping this gift. God invites us to ask Him, but His enemy works diligently to keep that from happening. I hope to offer you encouragement to believe God is ready to pour more into your life than you've ever imaged.