Choose Joy Over Fear, Anger & Worry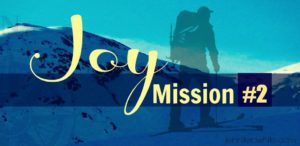 We're moving forward on a LIVE with MORE JOY Adventure! Today's post by Rebecca LeCompte is Joy Mission #2 in the Joy Mission Blog Series.
 "Joy is the serious business of heaven." 
Joy. It's a little hard to pin down.
Merriam-Webster defines joy as
the emotion evoked by well-being, success, or good fortune or by the prospect of possessing what one desires
a state of happiness
a source or cause of delight
For most of us, these words are a little easier to wrap our heads around. Especially happiness.
I completely "get" happiness. You know…those feelings when something really great happens. When everything is right with the world.  For me, feelings of happiness can be triggered by being out by the ocean, a warm cup of coffee shared with a good friend, a meal with my family gathered around the table laughing and talking, just to name a few.
Then, one day the Holy Spirit caused me to become acutely aware of my not-so-happy moments…those times when it seemed like nothing was going my way. All the little things that didn't go exactly "right" were quickly added up to make my description of my days sound like they were terrible! I would often just want to escape, even if only for a few hours, so I could do something that created feelings of happiness. But that happiness wasn't fulfilling because it didn't last.
image credit: uci.edu
I was majoring on the minors and I was giving away my joy.
It wasn't being stolen from me. I was letting it go!
I had chosen to let uncontrolled circumstances dictate my emotions. I allowed those emotions to drive my thoughts, words and actions. Fear, anxiety, anger and worry were in charge of moments, and sometimes hours, of my days.
I had relinquished the power that the Lord had given me. He gave me joy when He gave me the Holy Spirit. And I wasn't using what I already possessed.
That was a major revelation. I had to choose to allow the fruit of joy to be expressed in my moment-by-moment living. That was empowering.
I had an "a-ha" moment that showed me that I could live my life differently.
I began to choose joy over fear. Joy over anger. Joy over anxiety and worry. No matter the circumstances.
When my spirit lined up with God's Word and I began to choose to exhibit the fruit of joy, my emotions got in line.
I could feel happiness even though my days were far from perfect. I could experience delight just because I'm alive and I'm God's girl. All the other stuff just faded into the background because I began to choose the joy that is always available to me.
The more I choose Spirit-joy for myself, the more joyful I have become. And it just keeps getting easier.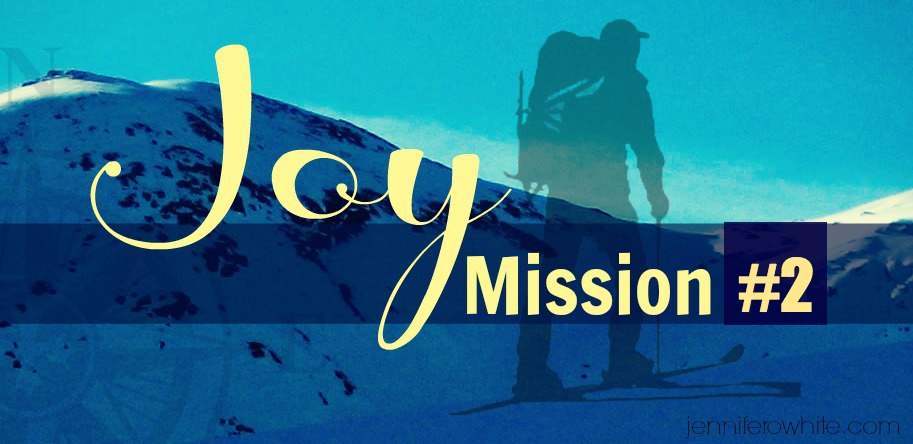 Your JOY MISSION #2 is to pray this prayer with me:
"Lord, please reveal to me where I have surrendered the joy You have given me. Help me to think Your thoughts about those circumstances and to choose Spirit-joy over allowing my emotions to run my life. I believe I receive that wisdom and am able to put it into practice now in Jesus' Name. Amen."
Live the Joy Mission adventure in community. Join the Joy Missions Facebook Group and meet others on the same journey.
About Jennifer O. White
I'm a simple wife who has discovered God's amazing gift of prayer. Here at Prayerfully Speaking I share my journey of unwrapping this gift. God invites us to ask Him, but His enemy works diligently to keep that from happening. I hope to offer you encouragement to believe God is ready to pour more into your life than you've ever imaged.