Wrestling with Confidence and the Need to be Relevant
As a blogger and author, one of the mental battles I fight is the fear that what I do is irrelevant. Will anyone read what I write?
Other devoted followers of Jesus successfully reach many more people with their blogs and books. So why me? Why does the world need to hear from both of us, all of us? Should I keep writing?
Then of course there is the pressure to be relevant from a publisher. They look at how many people read your blog, your e-newsletter, and follow you on social media – aka – how many people are ready to buy your book.
There it is – my lack of confidence and desire to be "somebody" – exposed like the dirty floor of the restaurant kitchen floor.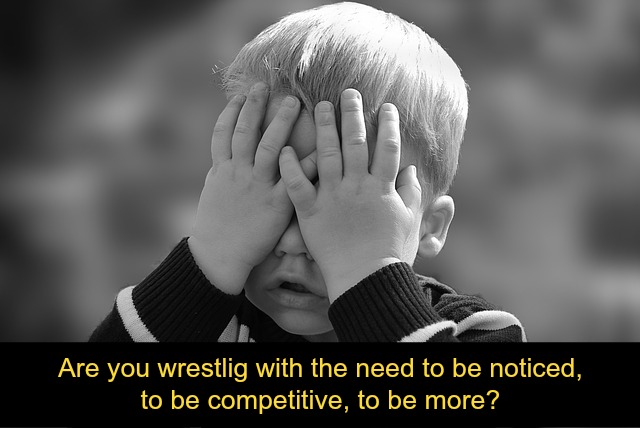 Are you wrestling with the need to be noticed, to be competitive, to be more? 
I gained some insight into this lack of confidence and quest for relevance reading, In the Name of Jesus: Reflections on Christian Leadership by Henri Nouwen. Nouwen says, "Feeling irrelevant is a much more general experience than we might think when we look at our seemingly self-confident society." That's it – a seemingly self-confident society. Who among us is really self-confident in the back corners of our minds?
This quote by Nouwen really got my attention:
"The leaders of the future will be those who dare to claim their irrelevance in the contemporary world as a divine vocation that allows them to enter into a deep solidarity with the anguish underlying all the glitter of success, and to bring the light of Jesus there."
So, being irrelevant is a divine vocation that will allow me to  bring the light of Jesus into the lives of those who live big but feel small. Is that how you read that quote? Does it settle well with you? Or do you need to read it a few times to let it sink it, like I did?
Jesus chose irrelevance when He left the glory of Heaven to walk the earth in a human body. So, how do we imitate Jesus in His choice for irrelevance and ministry? What ideals and dreams do we need to leave? What associations do we need to physically walk away from?
Nouwen proposes that we first answer the question Jesus asked the disciples: "Do you love me, …?"  He says, "The question is not: How many people take you seriously? How much are you going to accomplish? Can you show me some results? But: Are you in love with Jesus?"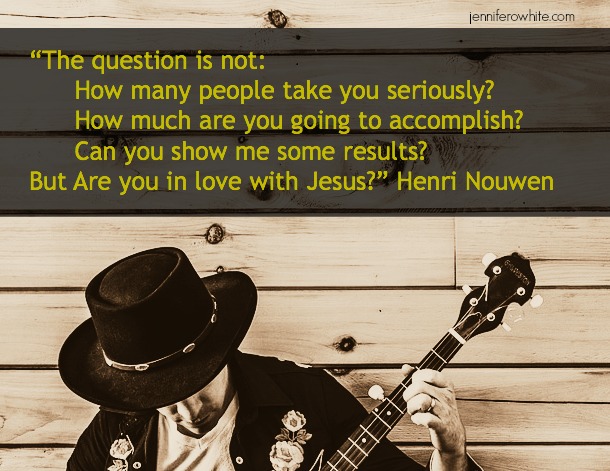 There it is. My self-focused mind wonders if people will take me and my writing seriously. Oh my pride.
I really want to be consistently focused on God's extravagant love instead of myself. Then my life will be about feeding His sheep with the loaves and fishes (insight and wisdom) He has given me to share.  I'll surrender my work back into His hand and watch what He will do. Eyes on Him!
What about you? Is there a self-confidence and "I need to be relevant" issue you are wrestling with? How do you feel about being the nameless boy who offered the fish and loaves to Jesus?
Here's my prayer for us.
Oh God, help us lift our eyes up to You and ignore the temptation to worry about who we are and what we will accomplish. Create in us clean hearts that love You more than others opinions of us. Help us to experience Your love and to be anchored in it. We desire to think extraordinarily confident thoughts about You: Your UNSTOPPABLE love and unlimited power.
In Jesus I pray! Amen
About Jennifer O. White
I'm a simple wife who has discovered God's amazing gift of prayer. Here at Prayerfully Speaking I share my journey of unwrapping this gift. God invites us to ask Him, but His enemy works diligently to keep that from happening. I hope to offer you encouragement to believe God is ready to pour more into your life than you've ever imaged.