Confident Prayers: Moving Beyond the "If You Can" Plea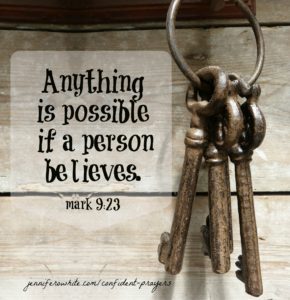 How confident are you that God hears your prayers and moves heaven and earth because you've invited Him to do so?
There are days I have plenty of confidence when praying and then there are those other days. The days with moments when I wonder if the doubts in my head are winning. I'm guessing this happens to you too since we have a mutual enemy who is a faithful discourager. We are not alone friends.
Notice the confidence in these two biblical accounts of prayer:
The father of the demon-possessed son had a face-to-face encounter with Jesus. As the son was being tormented, the following conversation took place:
Dad: "Have mercy on us and help us, if you can."
Jesus: "What do you mean, 'If I can'? Anything is possible if a person believes."
 Dad: "I do believe, but help me overcome my unbelief!" Mark 9:22-24 NLT
If we are honest, we've prayed "help us if You can" prayers too. And if we are really honest, we've studied our options in case God doesn't come through. We really want to walk by faith, but maybe we are nervous about the lack of control that comes with it. We long for answers that have tried and true steps one, two and three explained in detail and in advance of moving forward.
In 2 Kings 4, we see that the Shunnamite woman had somehow overcome her unbelief. She confidently laid her dead son on Elisha's bed. She declared "All is well" to everyone who asked her what was wrong. She pursued the man of God because she KNEW that he was the hope for her son.
Do you see her confidence in her posture? She lay on the ground and grabbed Elisha by the feet. Look at the boldness in her words,
"Did I ask you for a son, my lord? And didn't I say, 'Don't deceive me and get my hopes up'?" 2 Kings 4:28 NLT
She not only reminded Elisha of the past, she interfered with his future. She was not leaving his house until he agreed to go home with her to change the deadness of her son. (2 Kings 4:30) Wow! I want to give her a Gutsy Girl award! She reminds me of Jacob who wrestled with God all night because he insisted on receiving a blessing. Gen 32:22-32
What made Jacob and the Shunnamite woman more bold with God than the father of the demon-possessed boy? I'm really not sure and I would love your feedback on it. My guess is their faith had grown with previous encounters with God's faithfulness.
Here's a let's get real and more confident with God prayer prompt for us: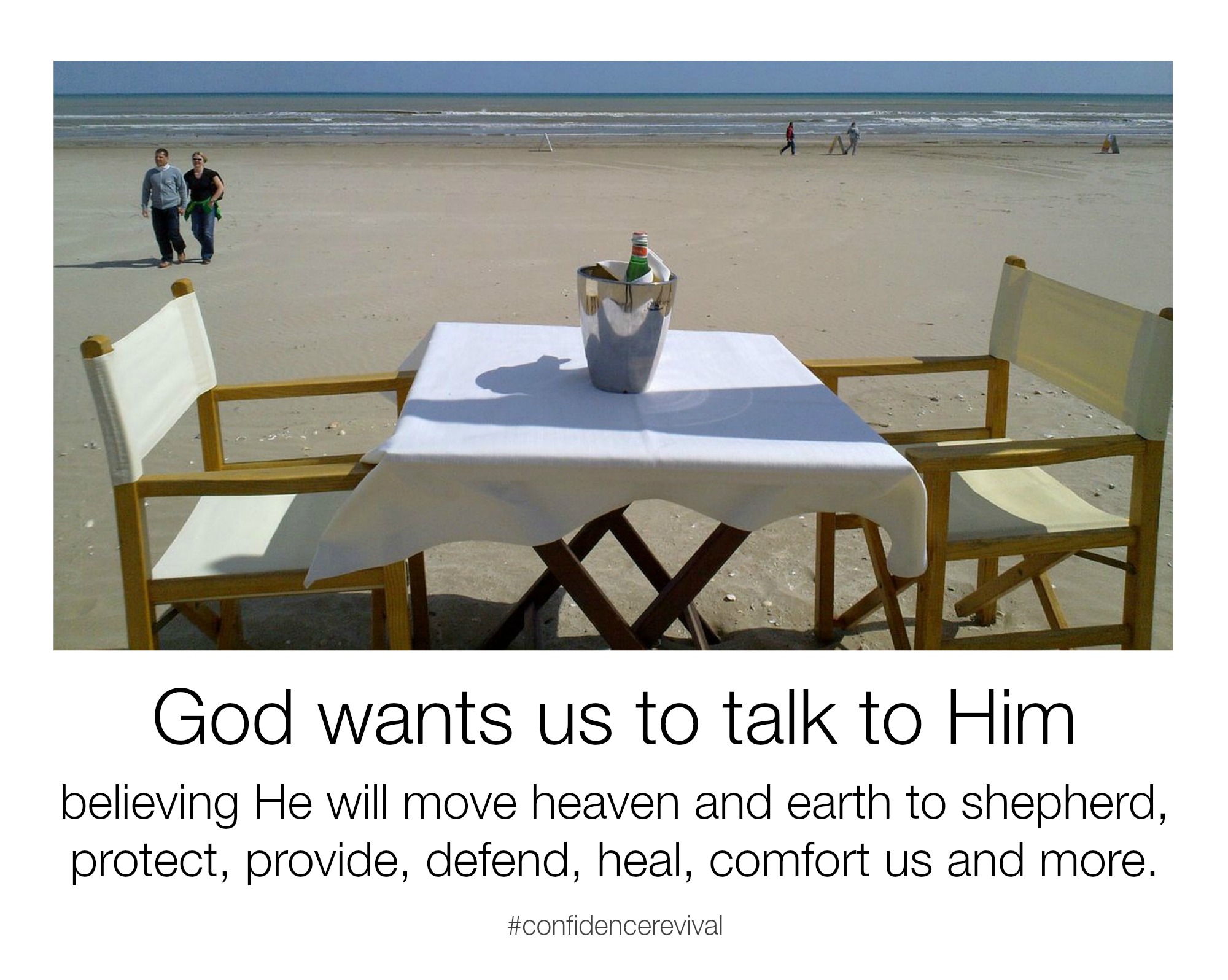 Faithful God,
You are the God who has invited us into relationship with You. You are the expert communicator. You are our Shepherd, Protector, Provider, Defender, Healer, Comforter and so much more.
You hold the power, the truth, and the answers to the desires of our hearts. You even give us desires that You are longing to answer for us. 
You see our unbelief and wavering confidence in You.  All we know to do is confess it and ask You to perfect it. We want to be bold like Jacob and the Shunnamite woman, who did not shrink away from believing in Your power and your gracious character. 
Grow our faith, our confidence in Your presence and Your faithfulness. Help us to know and live the freedom we have in casting all of our cares on You. Let the troubles of this life draw us closer to You. 
With the name of Jesus we pray.  Amen
Who is your inspiration to pray more boldly and why?
About Jennifer O. White
I'm a simple wife who has discovered God's amazing gift of prayer. Here at Prayerfully Speaking I share my journey of unwrapping this gift. God invites us to ask Him, but His enemy works diligently to keep that from happening. I hope to offer you encouragement to believe God is ready to pour more into your life than you've ever imaged.