The Prayer Life of a Content Wife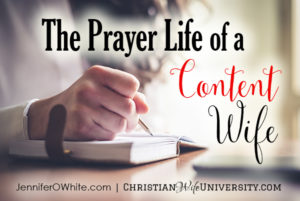 Humility says, "I need God."
Pride says, "I am self-sufficient."
And sometimes pride sounds lowly and needy with words like, "I'm deficient and you must meet my needs." Pride brings with it a burden of supplying your own needs or demanding that others supply them.
What are your needs as a wife? Who are you asking to supply those needs?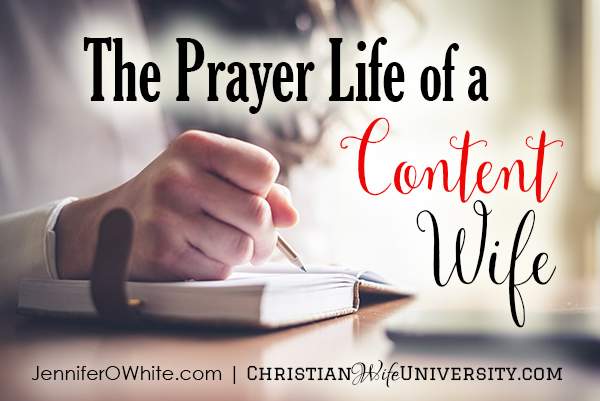 Taking care of yourself needs to start with inviting God to take care of you. Relying on God for your joy and satisfaction can greatly increase your joy and satisfaction in marriage.
In this post at ChrisitanWifeUniversity.com, I'm exploring Jesus as our example of humility and contentment. I'm also processing how our prayers might be different as we exercise humility before God.
Click here for the rest of this post.
About Jennifer O. White
I'm a simple wife who has discovered God's amazing gift of prayer. Here at Prayerfully Speaking I share my journey of unwrapping this gift. God invites us to ask Him, but His enemy works diligently to keep that from happening. I hope to offer you encouragement to believe God is ready to pour more into your life than you've ever imaged.