The Daddy Ache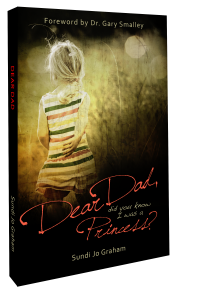 My first Father's Day without my dad.
I didn't allow myself to think about my dad much this Father's Day. I guess I'm not ready to grieve. Maybe I'm still numb. I'm going to see my counselor this week to make sure I'm not avoiding the heavy lifting of grief.
But it was a fine day to celebrate other guys like David, a great father of Lance and Deanna and father in law to Chelse! We also celebrated his wonderful dad and his brother. Oh, and my amazing step father too! I'm blessed.
The "dad factor" is a big deal isn't it? Their role is huge in our lives. As you read this, you are probably either thinking "yeah, Dad was great!" or "if only Dad had …".
Her dad died
Several years ago, my friend's life began to fall apart a few months after her dad died. God gave me a front row seat to what was happening in her life.   The broken heart she had been hiding was screaming for help. Because we loved her so much, a few friends and I intervened and took her to a residential program for ladies with life-controlling issues. That was one of the hardest things I've ever done. But it was the most rewarding.
She journaled her way through the program documenting her pain and working through the grief that was wrecking her life. During the twelve months she spent in that program, she began to experience God's love. The pain caused by a father who did not father her so well was quieted. God answered for her the questions that her dad never could:
Am I beautiful?
Am I lovable?
Do you want me?
The healing process was intense for her. She had to dig in. She had to learn to expose her pain. She had to trust someone.
You may know someone hurting today because of wounds that seem too deep. That someone might be you.
I want you to know the healing power of God's love the way I saw it revealed in my friend, Sundi Jo's life. The devastation of her childhood was not too much for God. He's the same God whose mighty power brought Jesus back to life after three long days of decay.
There is hope.
And hope does not disappoint, because the love of God has been poured out within our hearts through the Holy Spirit who was given to us. Romans 5:5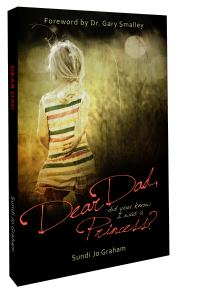 I watched God pour His love for Sundi Jo into her heart. And the difference is something you'd have to see for yourself to believe.
She turned her journal entries into letters back to her own father. Don't miss this incredible eyewitness account of God as Father to the fatherless in Sundi Jo's memoir, Dear Dad: Did You Know I Was a Princess
.
It's been said that most stories are about a son searching for a father. But this is a book about a Father finding his daughter — and the yearning we all have to be found and fathered well. Sundi Jo's story will wound you, heal you, and help you see your story in light of a larger narrative. – Jeff Goins, author, Wrecked: When a Broken World Slams into your Comfortable Life

Sundi Jo just blogged about her book and Father's Day. Don't miss it. Click here 
About Jennifer O. White
I'm a simple wife who has discovered God's amazing gift of prayer. Here at Prayerfully Speaking I share my journey of unwrapping this gift. God invites us to ask Him, but His enemy works diligently to keep that from happening. I hope to offer you encouragement to believe God is ready to pour more into your life than you've ever imaged.