Join God in the Fight for Your Marriage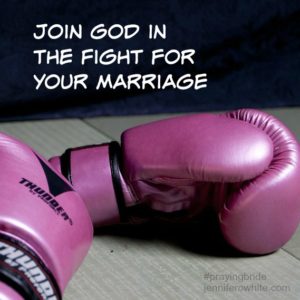 Every Marriage Has a Fighting Chance with God
God is far more powerful than His enemy.
Daniel aligned himself with God by courageously praying to Him regardless of King Darius's edict and threats. Then God's power shut the mouths of the lions while Daniel was in the lion's den.
David united with God in the fight against Goliath with bold faith in what God had done and would do again. He used what He had and God delivered victory to a humanly impossible situation.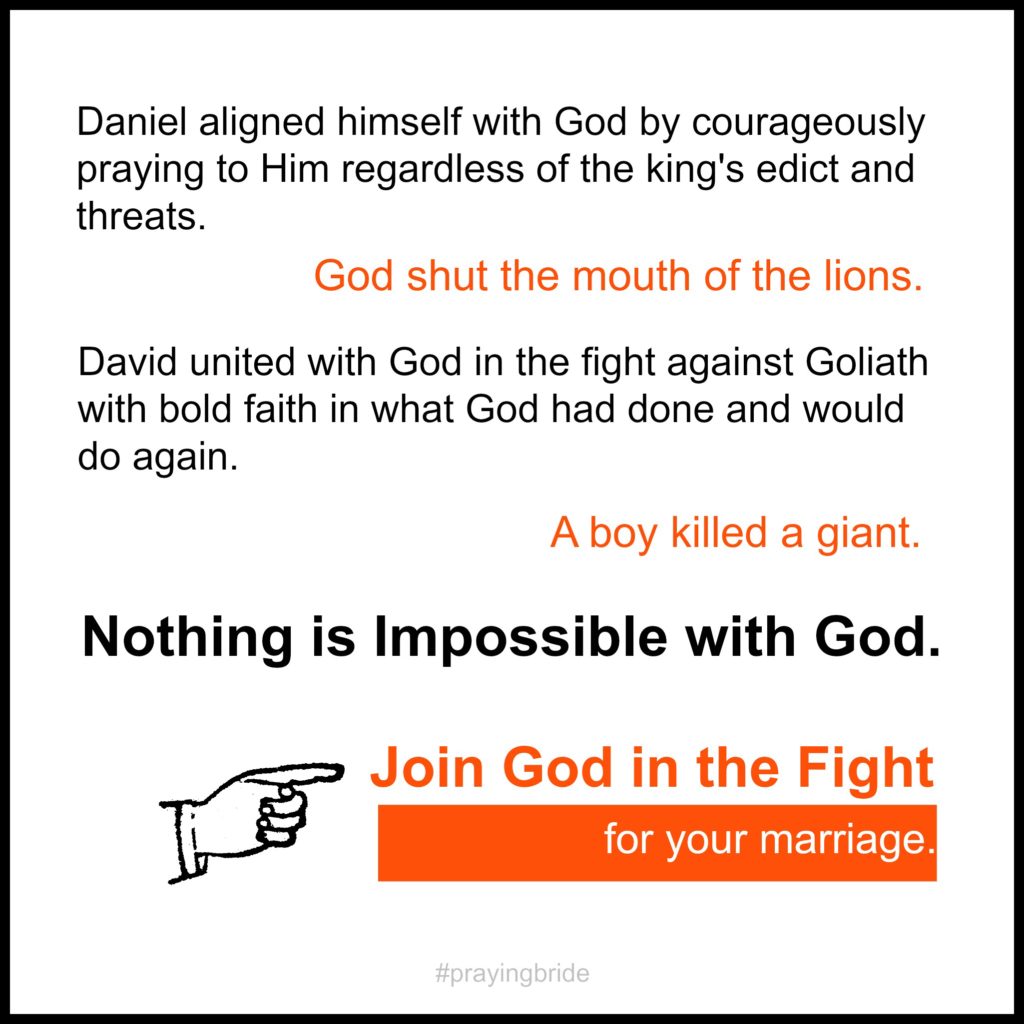 The enemy of every marriage roars threatening to kill, steal and destroy what God has joined together.
… Read more about my revelation of God's love, the battlefield of my mind and marriage, and why I believe every marriage has a fighting chance here at ChristianWifeUniversity.
Thanks to Christian Wife University for allowing me to be a contributor.
About Jennifer O. White
I'm a simple wife who has discovered God's amazing gift of prayer. Here at Prayerfully Speaking I share my journey of unwrapping this gift. God invites us to ask Him, but His enemy works diligently to keep that from happening. I hope to offer you encouragement to believe God is ready to pour more into your life than you've ever imaged.