Surrendering Our Thoughts of Defeat and Rejection, a Prayer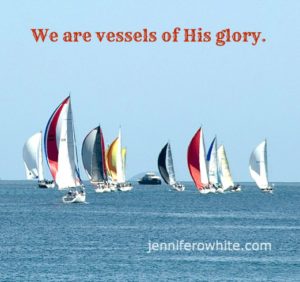 Abba Father,
I am leaning in to You – the lifter of our heads. I bring to You the sense of defeat and rejection we feel today (or often).
You know all about it. You know the root. You know the influence it has on us.
We reject it today in the name of Jesus.
We are Your sons and daughters, walking in victory, vessels of Your glory.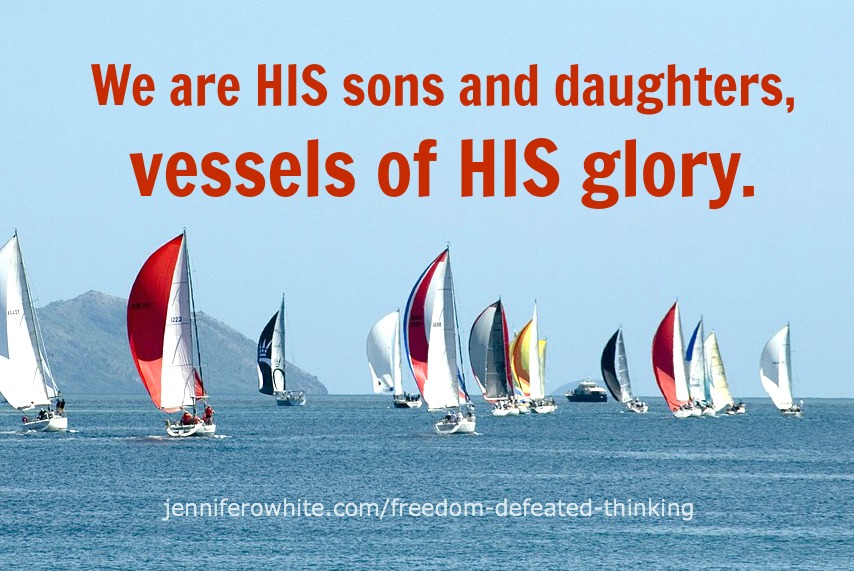 We are here to reveal Your glory. We are simple, small, but Yours.
But something is missing in the way we think.
Good Shepherd of our souls, lead us into the freedom that we are not living in right now. Lead us to victory, away from the stronghold that affects our hearts, our minds, and our confidence.
You are the One we trust. Thank You for being trustworthy and never changing.
Dig deep into our souls to unearth the lies. Show them to us from  your perspective. We will renounce them, and walk away. We will exchange that lie for the truth You have for us.
Help us Holy Spirit. Our faith is in You; Your power, love and sound mind infixed in us.
Amen
I would love for you to add your prayer to mine in the comments below.
About Jennifer O. White
I'm a simple wife who has discovered God's amazing gift of prayer. Here at Prayerfully Speaking I share my journey of unwrapping this gift. God invites us to ask Him, but His enemy works diligently to keep that from happening. I hope to offer you encouragement to believe God is ready to pour more into your life than you've ever imaged.