Praise Him for His Faithfulness to all Generations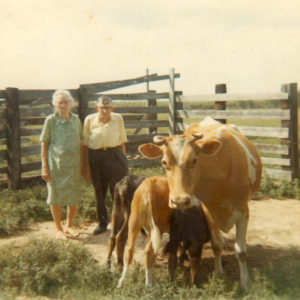 Thanksgiving celebrations usually include at least two or three generations. How many generations were with you last week?
David and I celebrated with the Hoyts (my maternal grandmother's family). Four generations from Katie Hoyt Mott to my brother's children were present spanning at least 87 years.  Every year I look around the room and imagine God's faithfulness to the generations long before me.
For the Lord is good. His unfailing love continues forever, and his faithfulness continues to each generation. Psalm 100:5
Praise Him! His faithfulness did not fail to reach your generation. It will not fail to reach those 80+ years after you. Regardless of the economy, your health, or the uncertainty of this country's leadership – God is faithful!
Take time to remember how He has proven His faithfulness to your parents and their parents. Ask them what He has done for them. If they are not around to ask, ask the Holy Spirit bring the truth to your memory. And believe that He wants to do just that!
Praise Him to the next generations. As you enter into a season of celebrating the birth of our Lord Jesus Christ, remember to praise God for His presence and His power in your life this far. Be sure to plan to time to tell your family and friends. Weave the history of God's faithfulness into the conversations and even the games you play.
Deposit into your heritage this gift of infinite hope.
Let each generation tell its children of your mighty acts;
let them proclaim your power.
Psalm 145:4
I would love to hear how God has proven Himself faithful in your life. Please share in the comment section below.
About Jennifer O. White
I'm a simple wife who has discovered God's amazing gift of prayer. Here at Prayerfully Speaking I share my journey of unwrapping this gift. God invites us to ask Him, but His enemy works diligently to keep that from happening. I hope to offer you encouragement to believe God is ready to pour more into your life than you've ever imaged.