Praise Him: The Source of True Freedom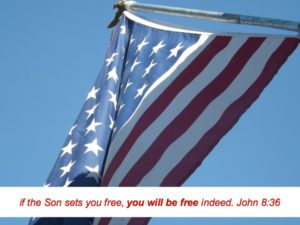 So if the Son sets you free, you will be free indeed.
John 8:36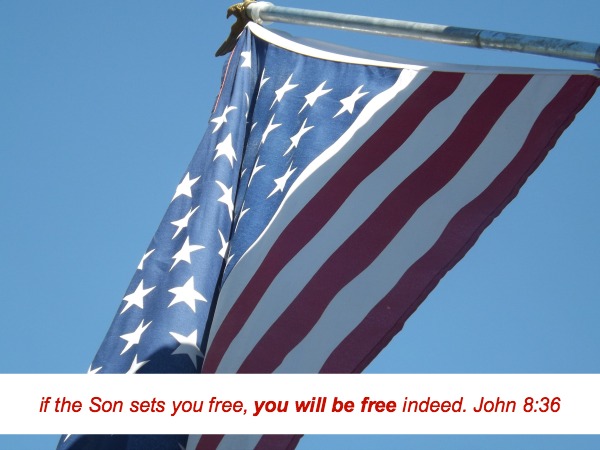 Praise to Him, the Source of our Freedom
Our Father
May Your name be saluted this Veterans Day
May our hearts pledge allegiance to You, the source of true freedom.
We acknowledge that with love and power, You fought for our freedom and You WON!
The Spirit of the Lord God is upon me,
because the Lord has anointed me
to bring good news to the poor;
he has sent me to bind up the brokenhearted,
to proclaim liberty to the captives,
and the opening of the prison to those who are bound;
Isaiah 61:1
Your selfless service is to be praised.
For centuries, our soldiers followed Your example of bravery and sacrifice.
Every victory, every honor, a deep reflection that You are God of the angel armies.
We praise Your name, the name above every former and current elected official.
We praise Your name, the name above every leader of our armed forces.
We praise Your name, the name above every standing and fallen hero.
This land is Your land.
The desire to defend it originated in You.
As the flag is lifted high, let our hearts soar in praise to You our God and King.
When the national anthem rings out, let the quiver in our lips be in awe of You,
the One who has fought for us with a pure and steadfast love.
Let all that is within us bless Your holy name.
O Worship the King!
Sing a hymn of praise in worship to our King led by Hanover Choir and Chris Tomlin.
About Jennifer O. White
I'm a simple wife who has discovered God's amazing gift of prayer. Here at Prayerfully Speaking I share my journey of unwrapping this gift. God invites us to ask Him, but His enemy works diligently to keep that from happening. I hope to offer you encouragement to believe God is ready to pour more into your life than you've ever imaged.