a BIG Reason to Pray Together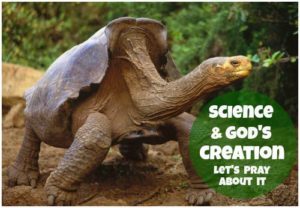 Long before prayer was removed from schools and the Ten Commandments removed from government buildings, God was dismissed from the study of science.
Too many scientists are determined to use science to disprove God. But God and His Word are our authority. All other resources and references should be checked for accuracy against the Bible. Do you agree?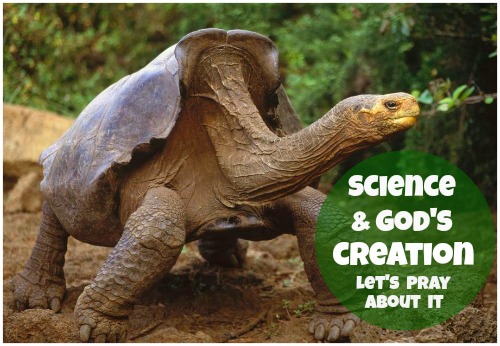 The Bible says:
In the beginning, God created… Genesis 1
But ask the beasts, and they will teach you; the birds of the heavens, and they will tell you; or the bushes of the earth, and they will teach you; and the fish of the sea will declare to you. Who among all these does not know that the hand of the Lord has done this? In his hand is the life of every living thing and the breath of all mankind. Job 12:7-10
For his invisible attributes, namely, his eternal power and divine nature, have been clearly perceived, ever since the creation of the world, in the things that have been made. So they are without excuse. Romans 1:20
We are Christ's representatives on this earth. We know Him as Creator. We believe. But what will we do to help those who are missing God because partial truths about science convinced them He is questionable at best?
Apply Prayer
What if we ask God?
And this is the confidence that we have toward him, that if we ask anything according to his will he hears us. And if we know that he hears us in whatever we ask, we know that we have the requests that we have asked of him. 1 John 5:14-15
What if the next generation in your family could be SURE of God's power and love?
So Peter was kept in prison, but earnest prayer for him was made to God by the church. (Acts 12:5) And what happened? He was escorted by an angel out of the prison.
Jesus came to set the captives free. His ministry continues today using you and me as the "clay pots" to store and pour out the truths. We can partner with our Lord and Savior as intercessors.
So let's do what we can!
Join Prayerfully Speaking, The Homeschool Scientist, Master Books, and Dr. Georgia Purdom in an online prayer event.

It's an easy  Facebook event to drop in on, find prayer prompts, prayer requests, praises, and proof!  It's this Wednesday, October 23 from 7am -9pm CST. Meet a Creation scientist, see her research and ask questions. We will be giving away several copies of her book; Galapagos Islands – a different perspective.
Click here to join the event page so you can get notifications of the prayer posts and see them in your Facebook news stream.
Please take a few minutes to invite your friends and church family to join us.
This is going to be a powerful day of standing firm on the Truth and inviting our God to release it into individuals, families, churches, and communities.
About Jennifer O. White
I'm a simple wife who has discovered God's amazing gift of prayer. Here at Prayerfully Speaking I share my journey of unwrapping this gift. God invites us to ask Him, but His enemy works diligently to keep that from happening. I hope to offer you encouragement to believe God is ready to pour more into your life than you've ever imaged.