God Wins! Let's Fight for Freedom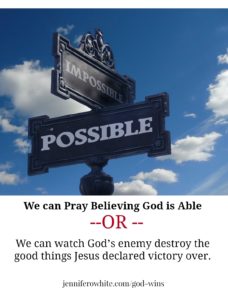 Where the Spirit of the Lord is there is freedom!
2 Corinthians 3:17
The Spirit of the Sovereign Lord is upon me, for the Lord has anointed me to …..
proclaim that captives will be released and prisoners will be freed.
Isaiah 61:1
With every war, freedoms are won or lost. Nations fight nations. People oppress other people. Terrorists kidnap girls. And unfortunately the list goes on.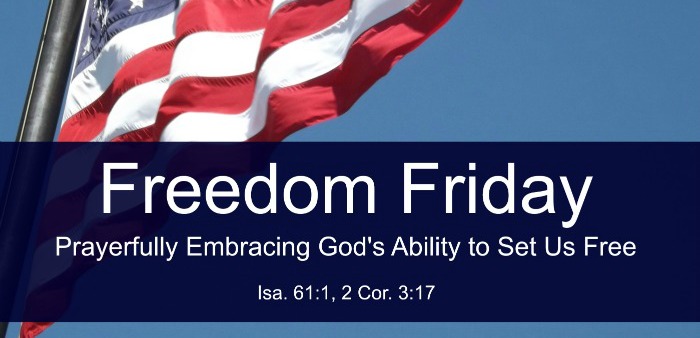 You and I have a personal freedom we must fight for. It is the freedom to believe the truth about who God is and who we are to Him (Isaiah 6). There is a spiritual enemy with very real schemes to keep that from being my reality and yours (1 Pet 5:8).
I've been fighting back in this battle for almost ten years now. Before that, I was unaware of the battle and becoming a very real casualty of war.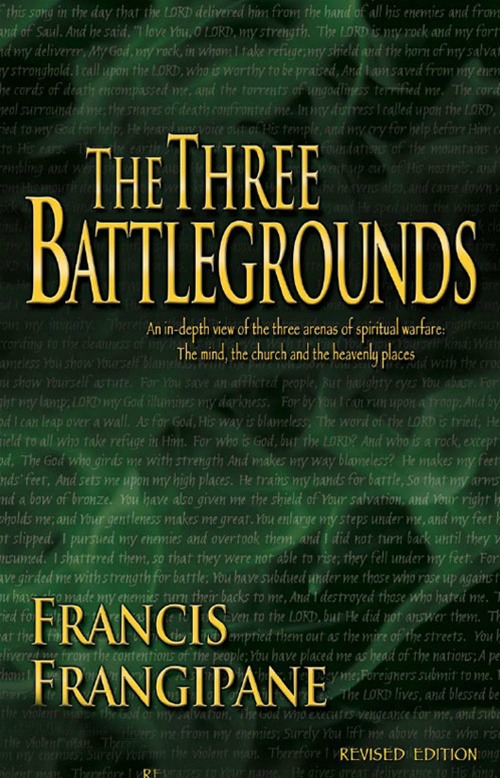 Last summer the book, The Three Battlegrounds by Francis Frangipane, made it's way into my world. The book equips us "for battle in each of the three primary battlegrounds: the mind, the church, and the heavenly places." I can see you nodding your head at that list. You've seen these battles up close and personal haven't you?
Be encouraged. The Spirit of Jesus who offers freedom to prisoners is pursuing victory in each of those places. God is not dead. His Spirit is at work for victory in our minds, our churches, and the heavenly places.
Frangipane says, "While it is true that He is our promised land, it is also true that we are His promised land. The giants within our hearts, though they have withstood and humbled us, shall not withstand Him! He is the eternal Joshua, the Holy One who knows no defeat!"
"We should not be discouraged by the strongholds we discover. … As we see our need, we rejoice in knowing it is only a matter of time before another giant is removed."
This Jesus whose name we carry, left heaven so that we could live in victory. Do you agree? Regardless of what you see in your family, in your work place, your nation … can you believe that Jesus is fighting for freedom in that place?
Join me in declaring victory over the strongholds of unbelief, cold love, fear, pride, unforgiveness, lust, greed, and
many others. Since reading this book, God has freed me from the cold love Frangipane describes.
We will fail to pray for things we cannot imagine becoming a reality. We can pray believing or we can watch God's enemy destroy the good things Jesus declared victory over. We are the troops on the ground. All that is required of us is this —  salute the King, surrender to His authority, and stand in Faith of His ability to win this war!
Pray with me: We believe You are alive and fighting for us Lord. Help our unbelief! (Mark 9:24)
About Jennifer O. White
I'm a simple wife who has discovered God's amazing gift of prayer. Here at Prayerfully Speaking I share my journey of unwrapping this gift. God invites us to ask Him, but His enemy works diligently to keep that from happening. I hope to offer you encouragement to believe God is ready to pour more into your life than you've ever imaged.