Stay Married: A Plea from a Child of Divorce and a Divorcee {Part 1}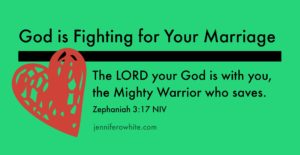 Marriages Do Not Have to Die
David and I are in Dallas celebrating our 16th wedding anniversary a little early. Several years back, we could have killed this moment with our choices. If you would have asked us why, we could have listed several viable excuses why this was just not working for us — again. We've both chosen divorce once before.
My parents divorced when I was nineteen. At forty-five, I'm still grieving it. Just last night, David and I watched a movie that touched a still very raw wound on my heart. I cried myself to sleep almost twenty six years after my parents marriage ended.
Why am I interrupting your day to tell you this? 
Because I wholeheartedly believe:
"Your marriage will NEVER be perfect. There will always two imperfect humans in your holy union. Say it with me, "I am not perfect and I do not have what it takes to be a perfect wife." And this guy you married – guaranteed to miss the mark as well. You said I do as two sinful (sin-filled) individuals who are on a quest to work out the oneness of marriage. As hard as you both try to love each other completely, you will struggle a bit. Why? Because until death parts the two of you, the battle between good and evil will follow your relationship. There is a war and you, my friend, are in it.
The Bible promises that God's goodness and mercy will follow you all the days of your life (Psalm 23:6). You are never without the benefit of God's wild pursuit to guard, guide and protect you. He has been fighting His enemy since the Garden of Eden. He is an experienced, victorious warrior and He is fighting for you."
this is an excerpt from Prayers for New Brides: Putting on the Armor After the Wedding Dress
Your Marriage Can Make It …
because God's Not Dead! He and His Word are very much alive in me and in you.
….. I'm trying to keep my posts to 400 words or less. So, I'm going to complete this thought in a Part 2 post on Wednesday. Until then, let me pray for you, your marriage, and the marriages you are praying for.
Jesus, I draw near to You on behalf of every marriage. Give them a fresh portion of Your faith in God's power to overcome the devil's schemes. Let Your truth prevail in every marriage. Unearth the doubts that will lead to unnecessary marriage-ending choices. Light our paths with the reality of Your Faith, Hope, and Love. By the power of your name, I pray. Amen
Don't Miss – Part 2 – God's Not Dead: He's Busy Saving Marriages
About Jennifer O. White
I'm a simple wife who has discovered God's amazing gift of prayer. Here at Prayerfully Speaking I share my journey of unwrapping this gift. God invites us to ask Him, but His enemy works diligently to keep that from happening. I hope to offer you encouragement to believe God is ready to pour more into your life than you've ever imaged.