Grasping the Gospel of Jesus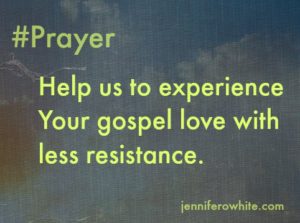 Would you die to save the life of  your spouse?
What about your kids? If their life was in danger, could you take the bullet?
Could you die for the person who tells lies about you?
Would you trade your life for the boss who yells at you?
Would you die for the beggar on the corner? What if that beggar killed your son and walked free?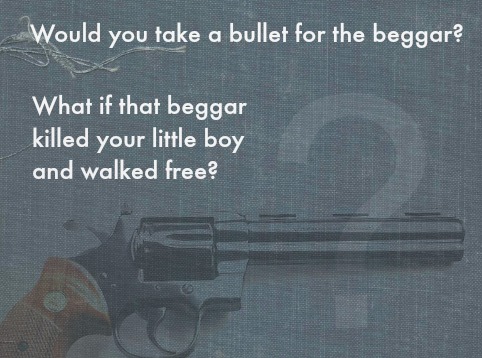 God said "YES" to allowing His little boy to die a brutal death to save the poor soul that nailed his hands to the cross and the man who told him to do it.
Can you even conceive it? I am just shaking my head in shock, with the word "Really!?" floating in the bubble over my head.
According to Romans 5:6-10, Jesus died for these characters:
Helpless, without strength, unable to make themselves appealing to God
Ungodly, unlike God
Sinners, enemies of God
Sounds like me. Still shaking my head. And I'm thinking about the challenging people in my life – the ones I've dared to call an enemy. — In.the.same.boat. All of us!
Ok, remember the beggar that hypothetically killed your son? Would you bring him home to dinner, give him a room, and access to your checking account? …..
As if the "good news" of Jesus' death and resurrection wasn't WOW enough – this part just kicks it up another 16 notches (or so).
Family!!! Jesus dies for me and you – the needy beggars – and them makes us a family member (Ephesians 2:19) and gives us access to God's unlimited wealth (Ephesians 1:3).
I want these truths to be more real to me than anything else I've learned and lived. I've been asking God to help me "grasp" the reality of the gospel. Today, God answered this prayer again as I listened to this sermon . I wrote this post after listening to it the second time. I highly recommend it to you. Let this Easter become a deeper reality to you.
My prayer for us:
God, this Good News is better than anything we have ever known. Everything else we focus on is a counterfeit of this one truth. You love us more than we can comprehend.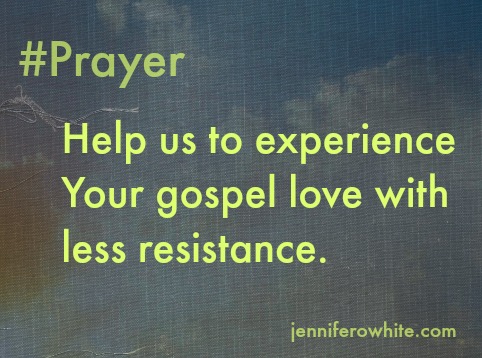 Bring the reality of our need for You to the front of our minds and hearts. Help us to experience Your love with less resistance. Help us to drink from this well of salvation with joy. Let that joy penetrate our "what about me" nature and radiate to the hurting ones in need of You — just like I need You.
We want the rest of our days to be driven by the reality of Your selfless love. Let it be true to us so that someday it can be true to others who know us.
Because of Jesus' love we celebrate Easter! Amen.
About Jennifer O. White
I'm a simple wife who has discovered God's amazing gift of prayer. Here at Prayerfully Speaking I share my journey of unwrapping this gift. God invites us to ask Him, but His enemy works diligently to keep that from happening. I hope to offer you encouragement to believe God is ready to pour more into your life than you've ever imaged.