Brides Need Your Encouragement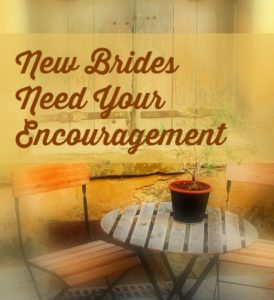 I'm honored to write for Church4Chicks. You can read today's post, 4 Ways You Can Encourage New Brides, on their site. Here's a preview:
….. God has inspired me to share what I've learned about His faithfulness in marriage and Prayers for New Brides: Putting on God's Armor after the Wedding Dress was created. It's something you can use to insure your new bride knows who she is fighting and Who is fighting for her.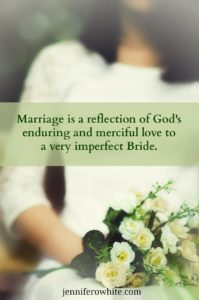 Abraham and Sarah's story gives all of us a glimpse of God's power and His mercy at work in a marriage. If you are not sure how to use your own story to encourage a new bride, use these four truths from Sarah & Abraham's marriage.
About Jennifer O. White
I'm a simple wife who has discovered God's amazing gift of prayer. Here at Prayerfully Speaking I share my journey of unwrapping this gift. God invites us to ask Him, but His enemy works diligently to keep that from happening. I hope to offer you encouragement to believe God is ready to pour more into your life than you've ever imaged.