A Christmas Prayer Inspired by O Holy Night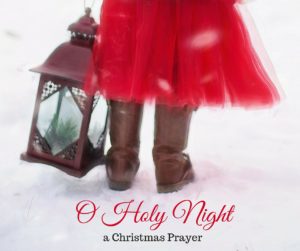 It's so easy to sing the Christmas songs from memory and miss the meaning. Today I am praying through the Christmas story using the lyrics of O Holy Night for inspiration and I would love for you to join me.
—-
Abba Father,
I'm here to celebrate Christmas with You. I want to comprehend the holiness of Jesus.
I am aware that my attention to the holiness of Jesus has been opposed. Our culture has discounted Your name and Your existence. The concept of holiness is taboo if not extinct in so many social circles because Your perfect ways have been challenged and disregarded.
Your gift of holiness in Jesus requires that I humbly embrace my lack of perfection. I am only beginning to step out of the charade of self-sufficiency and into Your great sufficiency. Lead me on, Lord.
You allow me to experience the painful consequences of unholy living. I know the heart-searing consequences of making choices based on godless wisdom. I am well acquainted with the grief of loving someone whose actions and reactions are evil. I am thankful that the effects of sin causes me to pine even more for the hope of Your holiness.
O Mercy!
On that star-lit night of Jesus' birth, Your mercy was given a name that would overpower sin and death. Your mercy was given a voice and a choice to say "yes" to saving me from my lack of holiness. Your mercy became the living Word that would rescue me from the destructive habit of focusing on myself. Thank You for pursuing me relentlessly.
Jesus is holy and yet a friend to me, the lowly. Forgive me for participating in the low-mindedness of self-reliance. Forgive me for judging the sinners I don't understand and those I do. Forgive me for the ugly sin of my self-righteousness. Reduce me to love, Lord.
Your merciful friendship enables me to see my sin and live with delight in community with sinners.
A Thrill of Hope
Thank You, Father, for the Hope You delivered to my weary world. I want the thrill of Jesus to penetrate every area of my heart, mind and body. Let it overpower every temptation to focus on myself.
I want to live in perpetual awe of Jesus' holiness and mercy, a divine duet of His steadfast love.
I want to live humbly on my knees in thanksgiving.
A Holy Christmas
Help me to put the joy of pretty paper packages, twinkling lights and beautiful decorations in perspective. You are worthy of extravagant celebration. You are worthy of orchestras and choirs, special lighting and sound effects.
You are the most magnificent reason to join the angel's song of unending praise.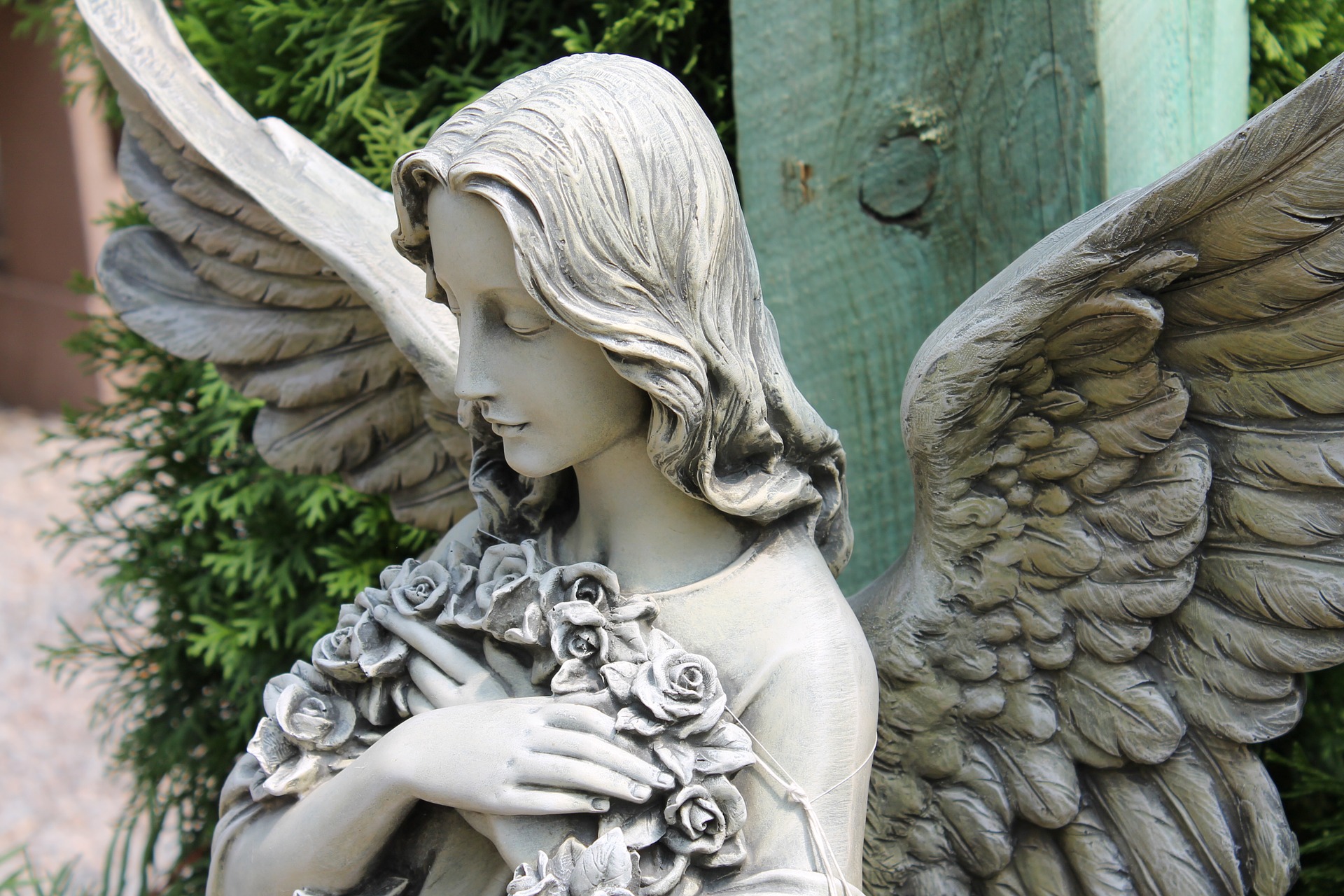 I want to enjoy all of Christmas with my feet firmly rooted in Your perfect love for me and other imperfect people.
I want to sing, "Behold your King" with a glowing heart that causes the world to ask questions about You.
I want to see the needy with the same adoring gaze I give my granddaughter.
With Your mercy stirring within me, I will prayerfully pursue the freedom You offer those who are enslaved to fear. I will raise my voice to bless the oppressed in the power of Your name.
With Your holiness at work within me, I will be undaunted by the intimidators. I will speak Your name with joy. I will embrace Your story as my own. I will love Your enemies and my own. I will fight for their peace with the Sword of Your Spirit.
Let Your holiness invade our world this Christmas, Lord, and let it begin with me.
In Jesus I pray and believe. Amen
About Jennifer O. White
I'm a simple wife who has discovered God's amazing gift of prayer. Here at Prayerfully Speaking I share my journey of unwrapping this gift. God invites us to ask Him, but His enemy works diligently to keep that from happening. I hope to offer you encouragement to believe God is ready to pour more into your life than you've ever imaged.