I Found Peace – My Testimony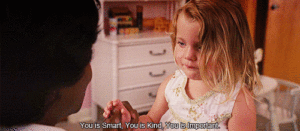 I am thrilled to share part of my testimony with Church4Chicks – a wonderful ministry helping women live with purpose without the pressure. Shelly Hendrix asked me to write a devotion for a series called SOLID P.E.A.C.E. in a ShAkY World.  The series explores 5 principles that we can apply to our lives to increase our peace. (Big Thanks to Shelly and her team for inviting me and allowing me to share the post with you as well.)
Help is On the Way
Did you see the movie, The Help? A maid named Abilene teaches the young girl she's hired to raise who she is. She tells her, "you is kind, you is smart, and you is important." The little girl repeats it back to her. The scene captured my heart. Abilene spoke words every girl wants to hear. She poured truth into a child whose mother could not.
In a later scene, Abilene sweeps the chastised girl up, sets her down away from the commotion. Then she reinforces the truth before the mother's words and actions have a chance to take root. The young fictional character had a chance to overcome the lies she was experiencing.
I got that same chance when a Christian counselor walked me through a list of lies people believe about themselves. … please click on over to Church4Chicks to continue reading
About Jennifer O. White
I'm a simple wife who has discovered God's amazing gift of prayer. Here at Prayerfully Speaking I share my journey of unwrapping this gift. God invites us to ask Him, but His enemy works diligently to keep that from happening. I hope to offer you encouragement to believe God is ready to pour more into your life than you've ever imaged.