I Recommend – Everything!
You've heard it said "You can't have it all!" As Christians that is true. But what can you have when you give your life to God?
You've probably heard me mention the new book Everything lately. My new friend Mary DeMuth has written a book that I really want you to read. It's called Everything: What You Give and What You Gain to Become Like Jesus
.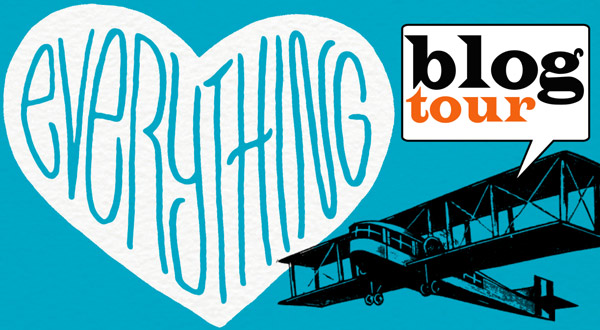 Why I Recommend it
Mary shares real wisdom in a comfortable conversation that leaves you more peaceful, relaxed, and yet inspired. In this book, Mary is teaching me important lessons about living – the valuable life changing lessons that you and I would both pay $90 an hour for time with a respected Christian counselor. As I highlight, circle, and dog-ear page after page, the Holy Spirit whispers to me – "YES – This is Truth!"
Mary teaches core principles that make a difference in our everything! The book is divided into these three sections:
Head – What We Think
Heart – Who We Are
Hands – How We Live
I will share with you from these chapters soon:
Live the Six Letter Word that Changes Everything
Lean Into Brokenness
Reconcile the Paradox of Failure
Forsake the Seven Letter Word that Destroys Everything
Excerpts to Savor
"The Gospel of Jesus should be simple and profound. Simple in it's beauty but profound in the life change it should bring…. We are to live like Christ –  self-sacrificing, loving to a fault, humble, empowered, fully-alive. "

"The gospel isn't a life management program. It shouldn't merely be the crutch we fall on when life gets ugly. It should be the legs we walk on and the air we breath."

"Our task shouldn't be punishing the villains in our lives, but enlarging the God who heals us from all wounds."
Reflections that Lead to Change
Each chapter ends with powerful questions. I'm learning to ask God more questions these days. It's a new level in my growing relationship with Him. The discussion questions in Everything are helping me talk to Him about these things:
"How would it change your life right now if you chose to become dispassionate about certain people in your life?" (from Chapter 4, Let Go of the Giants)
"What does self-protection look like in your life?" (from Chapter 3, Discern the Vow Factor)
"What does it mean to live the gospel? How would your life look if you truly laid down your life for Jesus and gave Him everything?" (from Chapter 2, Live the Six Letter Word that Changes Everything)
My hope is to use this book in a small group Bible study. Why? Because Mary leads us to the core issues of a life surrendered to God.
What do I need to give up? That question is one that becomes more real when you process it out loud. Living out sacrifice is a personal thing that is modeled and reinforced in the body of Christ.
What do I gain? The enemy of our souls works overtime to deceive us about the benefits of a life surrendered to Jesus. Service and sacrifice are 180 degrees from the self-serving life satan invites us to live. Sharing our "can you believe I no longer ….." and living out the victories accomplished by Jesus in our relationships is CRUCIAL.  We overcome by the blood of the Lamb and the Word of our testimony (Rev 12:11). Hope shared is far more powerful than we can imagine.
Final Thoughts
The power of the gospel is life-changing. It changes everything. Mary DeMuth's book does an excellent job of walking us through that in our present circumstances.
Ok – now go buy the book!

Ok. Ok. Need more proof?
'); // ]]>
May God, who loves you beyond words, use the book Everything to move you forward in experiencing the abundant life of serving Him.

About Jennifer O. White
I'm a simple wife who has discovered God's amazing gift of prayer. Here at Prayerfully Speaking I share my journey of unwrapping this gift. God invites us to ask Him, but His enemy works diligently to keep that from happening. I hope to offer you encouragement to believe God is ready to pour more into your life than you've ever imaged.