One Incident that Changed My Perspective Forever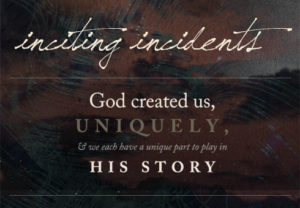 An incident that changed you forever. I'm sure you've had one, more than one. Today, I want to share with you one inciting incident that changed my perspective for the rest of my life.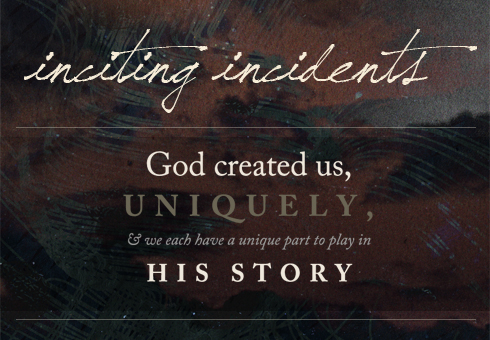 I divorced from my first husband in 1995. I determined that I would go to counseling until I was sure I would never make the same mistakes again. On a rather typical day at the counselors office, I ranted about my ex and his most recent frustrating actions (I have no idea now what that was). I can remember the emotion behind my words as I spouted off the reasons he was such a bad guy. And then… the counselor stopped me. With a very calm voice, she looked me in the eye and said, "Jennifer – as bad as it is that he did "that", it's equally as bad that you let him."
You could have heard my halo hit the ground from across the street. What!?!? Are you saying I am responsible here? Surely not. I'm an angel and a victim here! It was the first day I knew I had work to do. Until then, everything that went wrong was someone else's fault.
She was so right about how bad it was that I had been way too passive in my relationship with him (and with others). I am a recovering co-dependent enabler. I'm so grateful that she cared for me enough to make me look at myself. I had no idea who I was or how to stand up for myself. I had spent every day of my life being the person I perceived others expected me to be. The thought of disagreeing and admitting negative emotions was taboo to me.
God, through the voice of a wonderful counselor, incited a change in me. He invited me to step up to the plate of my life and swing. Up until that point, I had been satisfied to be in the dugout cheering on the team. Fifteen plus years later, I am still a recovering enabler. I'm further along in the journey of being Jennifer than I have ever been before.
Disclaimer: In the midst of a divorce, emotions are high and perspective is dim. If I could remember what I was complaining about that day, I would probably laugh and say, "I've done so much worse."
What about you? Has a specific incident launched an entirely new perspective for you? Need more inspiration for this journey? Click on over to read the
inciting incident true stories
of others seeking to live in Truth.
About Jennifer O. White
I'm a simple wife who has discovered God's amazing gift of prayer. Here at Prayerfully Speaking I share my journey of unwrapping this gift. God invites us to ask Him, but His enemy works diligently to keep that from happening. I hope to offer you encouragement to believe God is ready to pour more into your life than you've ever imaged.