How Jesus Helps us Pray More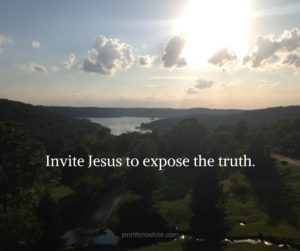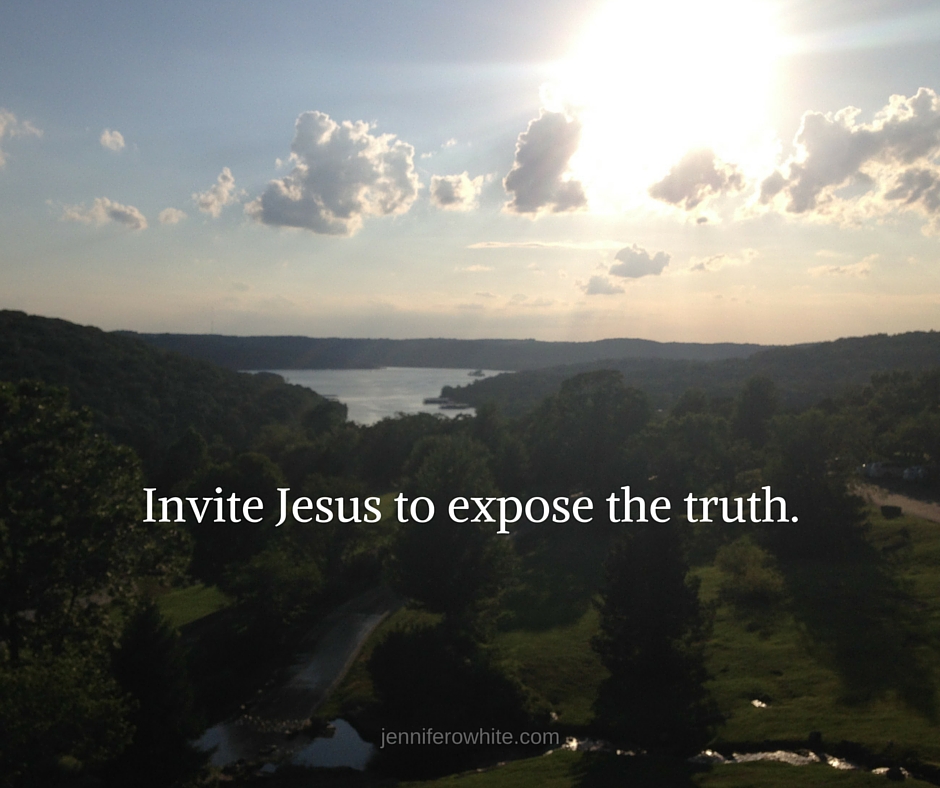 In the last few posts, I've focused on God's ability to perform miracles. With this new focus on the WOW of God, I feel Him drawing my attention to what I am not praying about. Today I want to share how God is helping me and can help you to rely on Him in even more areas of your life.
Last year, my neighbor and I were discussing something a spiritual battle her daughter encountered. During the battle, this mother simply ask God to expose the truth. It was such a simple but powerful prayer. God answered it for her daughter in amazing ways. God used this story of His faithfulness to teach me to ask Him to expose the truth in my circumstances.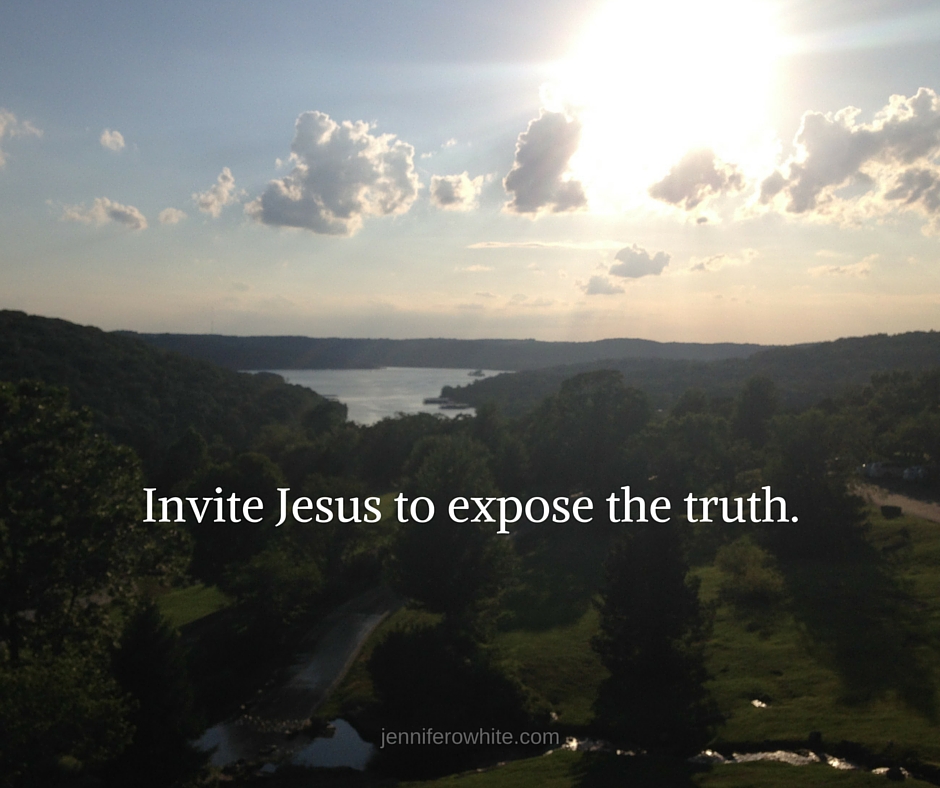 Jesus is the light of the world! His light exposes the dark, sinister schemes of the evil one. His light guides us to safety and victory.
Jesus spoke to the people once more and said, "I am the light of the world. If you follow me, you won't have to walk in darkness, because you will have the light that leads to life." John 8:12
How often are we walking in darkness because we haven't invited the Light of the world into our circumstances?
Just this week, I had an "aha" moment realizing that my inability to listen closely to my husband when he talks about the details of our finances is a scheme of the evil one. I always assumed it was an attention problem, a physical weakness in my mind. Until now, I had not considered that I might be cooperating with something that was designed to interrupt our unity. The Light of the world, has highlighted it to me as something He can triumph over.
For you are the fountain of life, the light by which we see. Psalm 36:9
As God exposes the truth, we discover new things to pray about. We stand on the battleground of our weakness and we invite God to deposit His power there. We invite Him to take back the land that has been stolen from us (2 Corinthians 12:9, Jeremiah 49:2). My new prayer is that God would strengthen my mind to resist the distraction and help me to remember to invite Him into every financial conversation we have.
wherever the Spirit of the Lord is, there is freedom. 2 Corinthians 3:17
Yesterday, I visited my 92 year old grandmother who is not as strong as she was a few months ago. I spent hours with her watching her eat, nap, and read the paper. On the two hour drive home, I realized I had not prayed with her. God gently shone His light on the reality that I do not pray with my family very often. This is a little embarrassing to admit to you, but it's the truth and I believe humility before you about my prayer life is important.
When prayer is absent, we can be sure there is a demonic stronghold present. 
God has revealed to me that I am cooperating with a spirit of unbelief and an intimidating spirit. Today, I am inviting God into these areas of weakness in me and asking Him to demolish these strongholds. I am confident that He is triumphant over every evil scheme that sets itself up against the truth about Him.
We are human, but we don't wage war as humans do. We use God's mighty weapons, not worldly weapons, to knock down the strongholds of human reasoning and to destroy false arguments. 2 Corinthians 10:3-4
God is leading me to a life of more prayer. He is shining His light on the things that stand in the way of me praying about everything. More prayer will lead to greater victory. Freedom from the tyranny of evil starts with Jesus, the light of my world and yours.
And you will know the truth, and the truth will set you free. John 8:32
When you and I invite the Light of the world to expose the truth to us, we are initiating tidal waves of communication with God. He will expose the enemy's schemes which will create greater freedom for us to communicate with Him about the challenges we are facing. Each encounter with God breathes hope into our souls that He is with us, listening and responding to us. That assurance opens the doors of our hearts a little wider and we will be a bit braver to reach toward Him to ask questions, express our feelings, and ask for miracles.
Jesus, we celebrate You as the light that exposes evil schemes. Help us to pursue Your light relentlessly. We worship You, the victorious One who destroys the strongholds of evil in our lives. We ask You to destroy every stronghold that has set itself up against our freedom to communicate with You. Show us areas where we are not inviting Your power, love and sound-mind to rule within us. Show us areas in our relationships where You are waiting to be invited. Set us free from all that hinders our relationship with You, Lord Jesus. In Your name, we pray. Amen
————————————-
New from Prayerfully Speaking
Every Wednesday morning at 6:15am cst, I am offering a 15 minute live video chat on the topic of being Fearless in Prayer and Marriage in this Facebook group for #prayingbrides. When you join the group, you can participate and watch the archives at any time if you don't catch the live broadcast.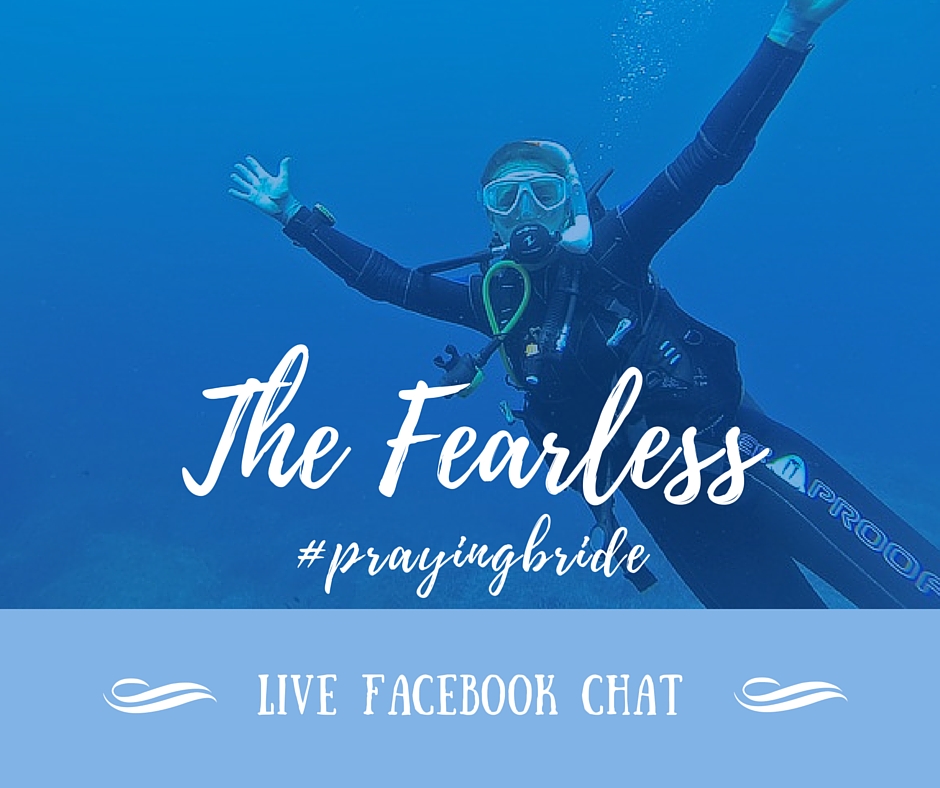 About Jennifer O. White
I'm a simple wife who has discovered God's amazing gift of prayer. Here at Prayerfully Speaking I share my journey of unwrapping this gift. God invites us to ask Him, but His enemy works diligently to keep that from happening. I hope to offer you encouragement to believe God is ready to pour more into your life than you've ever imaged.