a Guilt-Free Joy Ride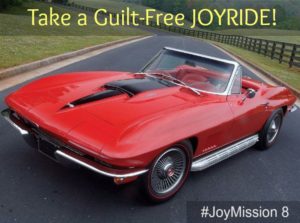 It's time for a guilt-free prayer joy ride! Today, I want you to give yourself permission to let loose and enjoy the journey even more than you already have!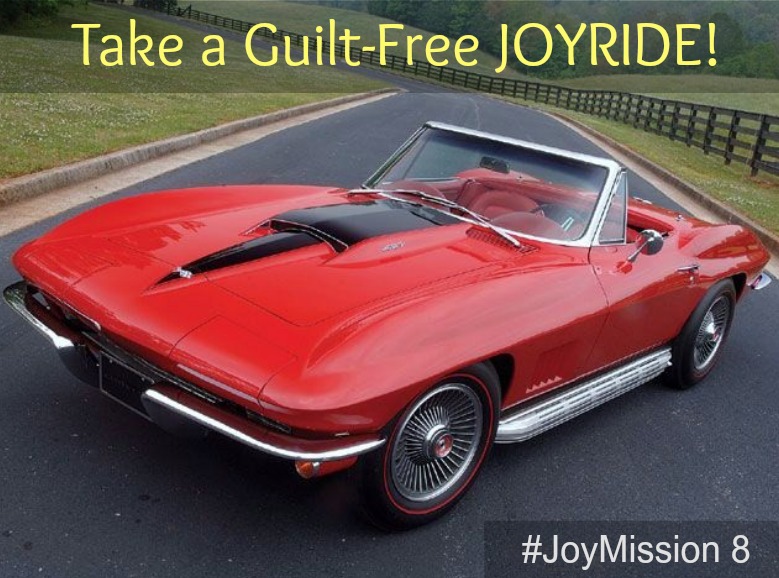 image credit: wikipedia
In our American cultural understanding, a joyride is a guilty pleasure that can have serious consequences. But God wants to give you all of the pleasure and excitement with none of the guilt! He has designed this life for us to enjoy within the boundaries He has set for us. And He's inviting us to jump in, hang on, and see the world with Him!
Prayer is the quickest way to get into His presence, where there is fullness of joy! He can move us further down the road in one Spirit-powered prayer than we can get ourselves in countless hours of work in our own strength.
Below, you'll find all of the prayers we've prayed over the past few weeks, plus five more for your exhilarating joy ride!
Prayer #1: "Lord, please fill me with Your joy right now. I want to experience Your strength through Your joy today. I believe that I receive a fresh measure of Your joy now when I pray, in Jesus' Name. Amen."
Prayer #2: "Lord, please reveal to me where I have surrendered the joy You have given me. Help me to think Your thoughts about those circumstances and to choose Spirit-joy over allowing my emotions to run my life. I believe I receive that wisdom and am able to put it into practice now in Jesus' Name. Amen."
Prayer #3: "Lord, please teach me how to deliberately think joyful thoughts about You, my family, friends, myself, and my circumstances. In Jesus' Name I believe I receive when I pray. Amen."
Prayer #4: Lord, I ask in Jesus' Name that I would experience the gift of joy today. Please teach me to know Your joy and how easily accessible it is to me at every moment. Allow rest and ease in this area of my life because Your yoke is easy and Your burden is light. Amen.
Prayer #5: "Daddy, help me to have Your character of joy! Please anoint me to express Spirit-joy extravagantly to the people in my life so that Your eternal love can be shown mightily in their lives. In Jesus' Name, Amen."
Prayer #6: Lord, please use my surroundings as a jumping-off point for me to experience Your joy today. Help me to let Your joy flow out of my heart and mouth so that it overflows into the atmosphere of my surroundings and into the lives of those around me. Please make joy my "default" setting. Thank You, Lord. I believe I receive in Jesus' Name. Amen.
Prayer #7: "Lord, I ask for YOUR joie de vivre to flood my soul. Let true Spirit-joy bubble up and out of my heart and mouth as I share the life I have been given. Please show me how to exhibit joy openly and extravagantly to people I meet today. In Jesus' Name, Amen."
Give God a Chance to Answer your Prayers. Ask Him!
you don't have what you want because you don't ask God for it.
James 4:2
About Jennifer O. White
I'm a simple wife who has discovered God's amazing gift of prayer. Here at Prayerfully Speaking I share my journey of unwrapping this gift. God invites us to ask Him, but His enemy works diligently to keep that from happening. I hope to offer you encouragement to believe God is ready to pour more into your life than you've ever imaged.