Jump-Start Your Joy! (Free Printable)
"Joy is not in things; it is in us."

~Richard Wagner, German composer
It's true. Biblical joy is not available in material possessions or any other thing we point to. Joy, because it is a fruit of the Spirit, truly is IN us and it's been in us since we made the choice to surrender our hearts and lives to Jesus Christ.
However, I believe whole-heartedly that the Lord reminds us that true Spirit-joy is available and accessible to us throughout our days.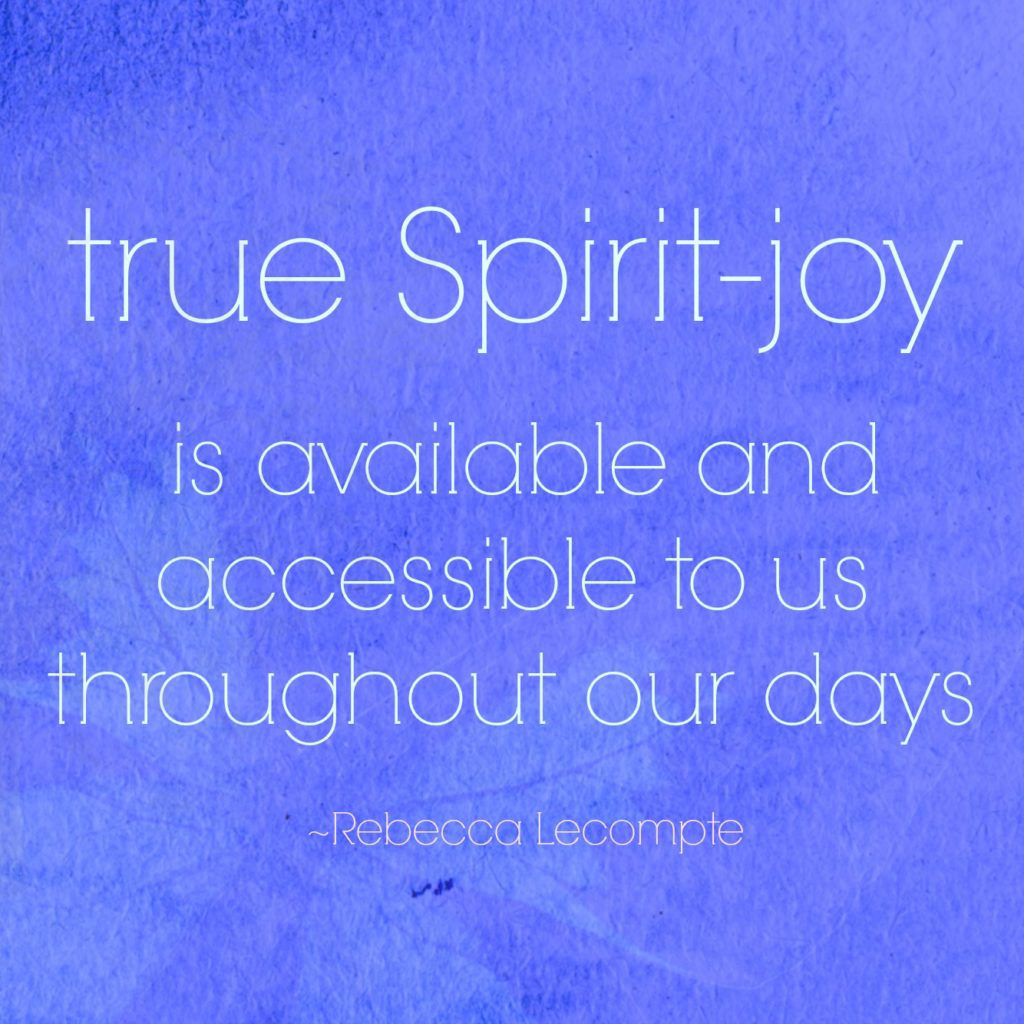 God speaks to our hearts continually. We simply have to be tuned in to hear Him! Sometimes He speaks through words. A person. A smell. A touch. A taste. A look. A sound. It can even be an object in our surroundings. God engages our senses in an effort to engage our hearts!
If you're like me, your days are filled with routine, often mundane, activities. And you're aware that God is there–in the midst of the mundane. He uses the everyday-ness of life as a catalyst to elevate us out of the day-to-day and draw us to Himself. We just have to be available.
He's done that for me in a multitude of ways, but the one I want to share with you is my laundry. Trust me when I tell you that I do a LOT of laundry. With five of us in our family, it's a steady parade of clothes that need to be washed, dried, folded and put away.
God has used the "chore" of doing the laundry to remind me of the joy that He has given me. And now I express that joy back to Him in a prayer that usually goes something like this:
"Thank You, Lord, for all of the clothes You have given us. Thank You for our washer and dryer. And thank You that I have the strength and health to do our laundry! You are so good to me, Daddy!" 
In those moments in the laundry room, I take that God-given opportunity to express happiness and delight in things that I used to take for granted. I'm certainly not perfect at it, but these expressions of joy have become my "default" setting. I see joy flowing out of my heart, into my mind, and out through my lips as I express sincere pleasure in the little things in life.
JOY MISSION #6 
Today, use our gift to you…this beautiful printable…and begin your own "joy journal." Fill in the blanks with the moments where you can see the joy of the Lord in your life. Then take a photo of your completed list and share it with us in our Joy Mission Facebook group and/or share a photo of yourself in a circumstance where God has used your surroundings as a catalyst for joy! We would LOVE to see you and your joy!
Pray this prayer with us, too:
Lord, please use my surroundings as a jumping-off point for me to experience Your joy today. Help me to let Your joy flow out of my heart and mouth so that it overflows into the atmosphere of my surroundings and into the lives of those around me. Please make joy my "default" setting. Thank You, Lord. I believe I receive in Jesus' Name. Amen.
This #JoyMission series is brought to you by the joy-filled Rebecca LeCompte. Seeing her name brings me joy because I am originally from a rural community near LeCompte, Louisiana. I hope my LeCompte friends will introduce yourselves to Rebecca.
About Jennifer O. White
I'm a simple wife who has discovered God's amazing gift of prayer. Here at Prayerfully Speaking I share my journey of unwrapping this gift. God invites us to ask Him, but His enemy works diligently to keep that from happening. I hope to offer you encouragement to believe God is ready to pour more into your life than you've ever imaged.