A Marriage Full of Mercy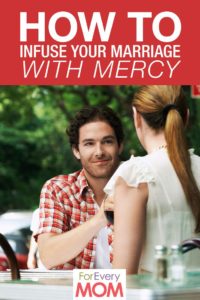 Marriage is a picture of Christ's love for us…here's how to extend His mercy to your spouse, even when you don't want to.
Your local hospital has patients who did nothing to deserve the pain they are in. There are also patients who brought the disease on by drinking, smoking and other choices. Regardless of the cause, they all get treatment.
You've taken aspirin believing it will ease the pain. You burned great smelling candles trusting that it will affect the mood in your home. Why not take a chance on accepting this mercy from God and paying it forward to your spouse?
In the rest of this article, I'm offering biblical wisdom and prayers to the merciful One. Click here to read the rest at ForEveryMom.com.
About Jennifer O. White
I'm a simple wife who has discovered God's amazing gift of prayer. Here at Prayerfully Speaking I share my journey of unwrapping this gift. God invites us to ask Him, but His enemy works diligently to keep that from happening. I hope to offer you encouragement to believe God is ready to pour more into your life than you've ever imaged.