Praise for My Father & the Father
Happy Birthday Dad!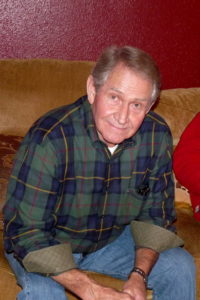 Today's my dad's birthday. He was born on June 4th,1944 and he lived 68 years. We paid tribute to his life just three days ago with friends and family. His life ended after an intense battle with COPD. (please don't smoke – i'm begging you!)
So this is our first opportunity to celebrate his special day without him. I wonder if anyone is making a german chocolate cake in his honor? It was his FAVE!
Please join me in praising God for his life.
Father God, you created Richard G. Odom. You knit him in his mother's womb and knew him even before that day. We praise You, God, for the good plan you had for his life. You ordained the parents he would have and the children you would give to him. I like knowing that you knew he would be my earthly father.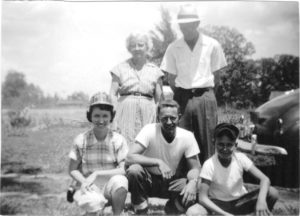 Every good thing about His life was planned by you. Every problem he faced was something that you had the power to overcome. Because of your great love for him, your goodness and mercy followed him all the days of his life.
Thank you for placing Richard Odom in my life and the lives of so many others. You used him to be a friend who noticed others and cared about their feelings and circumstances. I believe his compassionate heart was a glimpse of the compassion you have for us.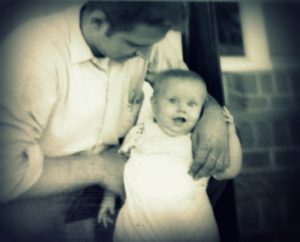 You used dad's career as a farmer and wholesale nurseryman to provide for our family and many other families. Thank You! You are our ultimate Provider! You used dad's love for agriculture and business to advance an industry, mentor other businessmen, and display Your creative power in the millions, maybe billions, of plants that were propagated and sold at Country Pines Nursery.
You knew in advance that Richard Odom would not be perfect. That didn't worry you nearly as much as it did him or any of us – because You are the only perfect One! You are the Redeemer – able to do more than we can ask or imagine regardless of the sin-soaked world and us sinners.
This world, my world, won't be the same without him. Dad was a one-of-a-kind with more attributes to mention that you have energy to list. His absence is so fresh I don't know how to begin to grieve. I trust the grief will come and that You, my always present Father, will walk me through those days. Before I was a dream of the baby he would have, You God were the Father. For myself, and all of those whose dads are no longer available, I thank You for your desire to be my (our) Father. You have never-ever failed at being the Father, my Father. I trust You to use my dad's absence to help me to trust in You – to draw closer to You – to know You.
Guide me, guide us, to know the value of the life of our earthly fathers. But keep me, keep us aware that no father can compare to You.
Your unfailing love is better than life itself; how I praise you! Psalm 63:3
About Jennifer O. White
I'm a simple wife who has discovered God's amazing gift of prayer. Here at Prayerfully Speaking I share my journey of unwrapping this gift. God invites us to ask Him, but His enemy works diligently to keep that from happening. I hope to offer you encouragement to believe God is ready to pour more into your life than you've ever imaged.