Our Victorious Response to Ungodly Leadership and Legislation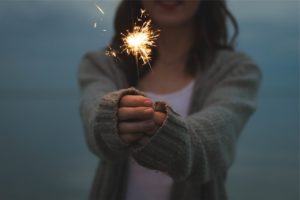 Are you flying the American flag this 4th of July weekend? 
What does the flag symbolize to you? Are you pledging allegiance to a flag? this country? this administration? supporting our troops?
Are you declaring your allegiance to what our country once stood for when God was exalted above all other ideas? Maybe your flag is a sign that you are standing firm saying, I will be an ambassador of the Lord Jesus Christ in American in the midst of this decline.
Biblical principles are consistently legislated out of our country's governing system. This week we mourn the president's so-called "victory for America" as he legalized same-sex marriage on a national scale. The American definition of marriage is now very far removed from the biblical definition of marriage.
(image credit: Nathaniel LeCompte)
Many of us feel we belong to something that we can no longer trust. We are governed by leaders who are choosing to be at war with God. We know there are consequences and those consequences make us nervous.
The psalmist models a faith-filled response to this battle between God and the gods.
"I give you thanks, O Lord, with my whole heart; before the gods I sing your praise;" Psalm 138:1
Despite our country's defiance of God as the supreme Ruler, we can remain wholeheartedly focused on Him, and thankful for all He is, has done, and will do.
Praising God is a powerful choice. It is in essence, flying the flag of our personal freedom in Christ.
Our government is a little god. Our fears and worries about what will happen to us are little gods too. The psalmist says he sings God's praise before the gods.
Are we praising? Or are we raging?
Our praise has the power to heal our perspective and shine His light into the lives of others.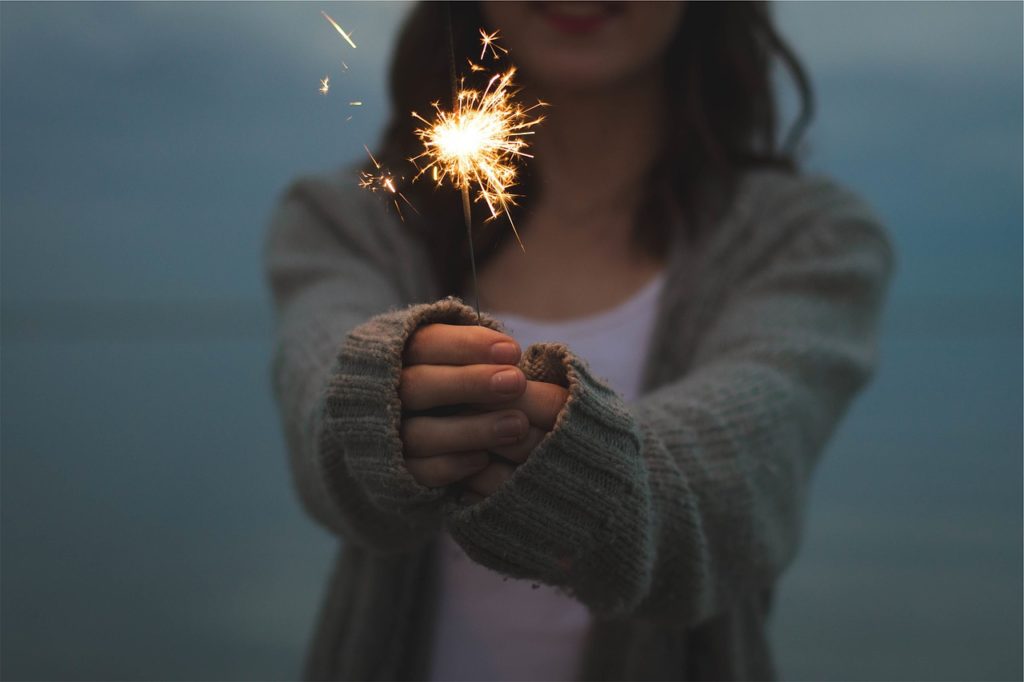 If all we do is rage, we will likely be distracting people from God and shining the spotlight on ourselves. And we are not able to save them.
The God in whom we trust warned us these days would come. He told us to watch for the following forms of idol worship.
"But understand this, that in the last days there will come times of difficulty. For people will be lovers of self, lovers of money, proud, arrogant, abusive, disobedient to their parents, ungrateful, unholy, heartless, unappeasable, slanderous, without self-control, brutal, not loving good, treacherous, reckless, swollen with conceit, lovers of pleasure rather than lovers of God, having the appearance of godliness, but denying its power. Avoid such people."  2 Timothy 3:1-5
That list is hard to read. Some of these ungodly people are in our homes, our workplace, and our churches. I am aware that many of these words described me in the not so distant past. None of us are immune to the schemes of the angel masquerading as light. We are sinners prone to exalt ourselves and other people over God.
Exalting God and His Word renewed my mind and fueled the transformation I desperately needed. Praising Him with our whole-heart leads us away from the god of self. Praising Him causes us to focus on our mighty warrior who fights for us.
I'm also encouraged by the above passages in 2 Timothy 3, because they assure me that God knows all things. He is not surprised by the choices our leaders are making. He is Sovereign (possessing unlimited and unconditional power).
God alone deserves the throne in our life. Everything and everyone else needs to be dethroned.
You and I have to nail our reliance on the government to the cross. On the cross, Jesus stepped into the gap between what we need and what we are able to do for ourselves. The government and all governing rests upon Christ's shoulders. (Isaiah 9:6)
We have to confess our fears of living in a state of moral and financial poverty to the God who has promised to sustain us, and calls Himself our portion.
"When I am afraid, I put my trust in you. In God, whose word I praise, in God I trust; I shall not be afraid. What can flesh do to me?" Psalm 56:3-4
"Behold, God is my helper; The Lord is the sustainer of my soul." Psalm 54:4 NASB
"He is before all things, and in Him all things hold together." Colossians 1:17
Daniel demonstrated an unwavering faith in God for us. The king offered he and his friends indulgent foods but they chose to eat vegetables and drink water. God gave them supernatural gifts of knowledge and skills. He also gave Daniel the ability to understand visions and dreams. The king soon realized these men who feared God were "ten times better than the magicians and enchanters." (Daniel 1:20)
This same king later decreed there would be no prayer, but Daniel prayed three times a day where the naysayers could see him. He chose to honor God over the government and landed in the lion's den! But God sustained Daniel by shutting the mouths of the lions. "No kind of harm was found on him, because he had trusted in his God." (Daniel 6:23)
In the midst of Daniel's fearless allegiance to God something very beautiful happened. The king learned to trust God. He decreed that all in his kingdom should fear Daniel's God and described Him as the living God whose kingdom would never be destroyed. The chapter ends with this good news, "Daniel prospered in the reign of Darius and the reign of Cyrus the Persian." (Daniel 6:28)
Allegiance to God (not to the king) proved profitable to Daniel and to those around him. God used one man to save a king and a kingdom. Daniel's sacrifice brought great glory to God.
We need to ask ourselves a few questions:
Do we trust God as our ultimate authority?
Do we trust that He is able to sustain us?
Are we ready to risk our lives, our reputations, and our comforts to worship God alone?
Do we trust God knows the number of our days and has a purpose for each one of them?
Do we trust that our life truly is a vapor and our eternity will be beyond our imagination?
Do we believe God can use our relationship with Him to bring people and even rulers into His kingdom?
We are free to worship Him boldly and trust Him exclusively. Our choice to do so will have earthly consequences and heavenly rewards.
We can trust Him when our family, our community and our country do not. His Spirit empowers us to honor Him with our whole hearts. He makes us brave. It is not by our might, nor by our own power, but by His Spirit (Zechariah 4:6) that we are sustained, promoted, and influential.
"Fear not, little flock, for it is your Father's good pleasure to give you the kingdom." ~Luke 12:32
Let's pray:
God You are more powerful than our minds can comprehend. You are the light that overcomes the darkness. You are victorious and we lift our voices to praise You. (John 1:5, 1 Corinthians 15:17)
We believe Jesus is the way, the Truth and the life. He is our Savior. Convict us, Lord, of our unbelief. (John 14:6, 1 John 4:14, Mark 9;24)
God, we confess our fears and any sense of hopelessness we've experienced over our government's decisions. We need Your help to keep our eyes fixed on You and to remain faithful to Your kingdom principles. (Proverbs 29:25, Isaiah 26:3)
Forgive us for our self-indulgent mindsets. Forgive us for trusting what is seen and lacking faith in Your unseen presence and power. (Romans 8:6-8, Hebrews 11:1)
Fill us with faith that You are our sustainer, our shield, our shepherd, our provider and our healer. Help us to believe that You reward obedience. Help us to trust that You can do more than we have ever imagined through us. (Psalm 54:4, 91:1-2, 23:1, Philippians 4:19, Exodus 15:26, Isaiah 32:17, Ephesians 3:20)
Teach us to be worshipping warriors on your battlefield, armed with Your light and the Sword of Your Spirit. (2 Chronicles 20, Romans 13:12, Ephesians 6:17)
Give us the ability to hear You directing us to sacrifice our comforts. Give us courage to say yes to You. (Matthew 19:29, Joshua 1:9)
Jesus has become our righteousness. Help us resist the lure of unrighteousness regardless of the powerful position of the one demanding it. (1 Corinthians 1:30, James 4:7)
Use us to draw attention to Your supremacy. With our praise, we will wave Your victory banner for all to see. (Psalm 99, Psalm 115:1, Exodus 17:15)
Let the aroma of Jesus Christ invade our lives and draw others to live whole-heartedly for You, our King. (2 Corinthians 2:15, Isaiah 33:22)
In Jesus we pray and believe that You are able to do all of this and more. Amen
About Jennifer O. White
I'm a simple wife who has discovered God's amazing gift of prayer. Here at Prayerfully Speaking I share my journey of unwrapping this gift. God invites us to ask Him, but His enemy works diligently to keep that from happening. I hope to offer you encouragement to believe God is ready to pour more into your life than you've ever imaged.