Adoring God Heals Us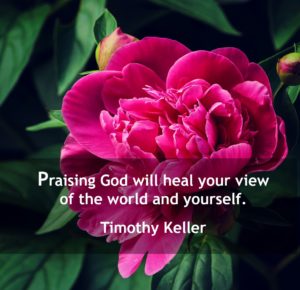 In the last few blog posts, we've focused on praising God in the midst of really difficult times. Today, I'm excited to share some incredible nuggets I learned from pastor and author, Timothy Keller, in his sermon, Adoration: Hallowed Be Thy Name.
We are all good at praising. Keller says we are all adoring someone or something. That is the test we can use to measure our spiritual health – who or what are we adoring? If we look at what we do with our solitude, we will find who or what we consider most sacred and supreme.
God invites us pray about everything and pray all the time (1 Thessalonians 5:17, Philippians 4:6). But we struggle to pray all the time and we struggle to pray about everything. Well, at least I do. Keller suggests that the consistency of our prayer life will tell us who our God is.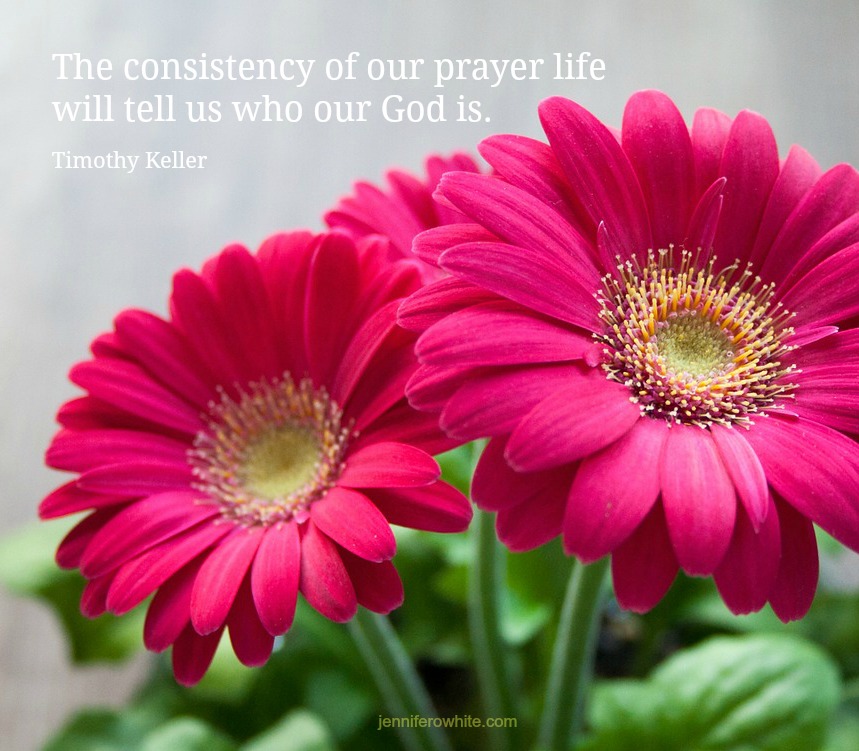 He invites us to ask the question:
 Is God is the supreme interest in my life?
If He is, then we will praise and pray all the time. If He is not, we will find ourselves skipping praise and adoration and focusing on petition and maybe confession. Keller says, "if the thing you most adore is not God, then you will only pray when that thing is at stake." What do you think? Is that true for you?
I think it mostly true. But I think we need to check the "only." We are all growing (hopefully) in our relationship with Christ. And as we grow, we recognize that God is more faithful and powerful than anyone in this physical and spiritual world.
I do pray to God and praise Him about many things. But not all the time. I have moments when I stop and think, why haven't I prayed about that? Now I know that I can turn to God and simply ask, "Who am I praising more than You? Why am I choosing not to pray about this?" I am very sure He wants to answer that question.
So how can adoring God heal us?
Keller says, "If you hallow anything more than God, it will control your view of yourself." I believe that is very true. In my experience, I get healthier, stronger every time I acknowledge who God is and who I am to Him.
Here is an interesting way to discern who controls your view of yourself. Answer these questions.
 I succeed when I  _________. The person who expects me to succeed in this area is _________.
 I fail when I _________. The person who would see me as a failure is ___________.
Who is that person? Are we allowing them to define us? Are they in charge of our view of ourselves? If so, we need to demote them.
According to Keller, healing happens when we see ourselves from God's point of view. I believe this wholeheartedly. God used Isaiah 6 to inspire me to ask Him to show me who He is to me and who I am to Him. God has not stopped answering that prayer for me.
Forgiveness and Healing
I hope you will listen to this sermon I am referencing. In it, Keller shares an incredible truth about why we struggle to forgive ourselves and others. Here's a hint – it says a lot about who we hallow.
I believe our ability to forgive is very closely tied to our healing. Every prayer my counselor has led me in starts with these words, "God, I choose the healing that forgiveness brings."
Prayer Generates Peace
"Don't worry about anything, but in everything, through prayer and petition
with thanksgiving, let your requests be made known to God."
Philippians 4:6 HCSB
When we ask God for our daily bread (not our apple cobbler) and we leave that prayer worrying about not receiving it, we need to check our supreme interest. Keller says this lack of peace is evidence that in our secret silence we are praising someone other than God. Keller calls it a failure of adoration. He says we simply have to demote the something or someone who cannot give us what we need.
According to Keller, "Praise will heal your view of the world and yourself."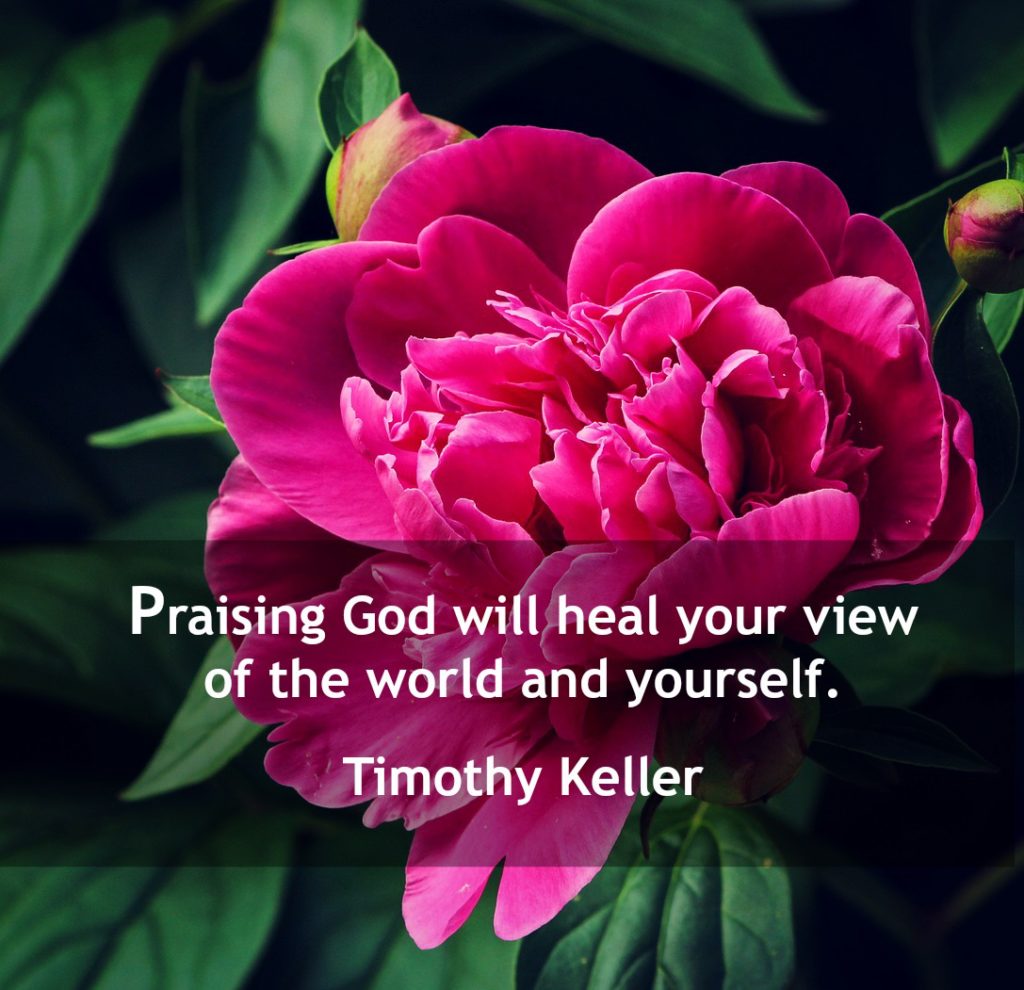 To me, that means praising God is a wonderful weapon in our spiritual battle. The enemy works tirelessly to skew our view of God, the Bible, and ourselves. He is the destroyer, the accuser, the father of lies. He launches fiery darts (lies, half truths, shame, despair, fear, etc.) hoping to take us down and destroy God's reputation for the world around us.
Our faith in God is the shield to defend us against those attacks (Ephesians 6:16).
Can you see how praising the attributes of God strengthens your faith? And here is the really good news about this faith Jesus pours into us. Our faith is the key to victory.
"because whatever has been born of God conquers the world.
This is the victory that has conquered the world: our faith."
1 John 5:4 HCSB
We can start the healing power of praise working in us right now by thanking God for His gift of faith and victory. Without His gift of Jesus … we would not be okay.
Prayer
Keller ends his sermon with this prayer. I am praying this for me and for you.
Father teach us to say, "Hallowed by thy name." And help us to see that it's our health and our life. Help us to see that it is not just busy work from You. This is what will heal us in every respect.
Help us to see that we can only hallow Your name when we see your son, Jesus, on the cross saying I want for the cup to pass from me nevertheless not My will but Yours be done. When we see Jesus saying all that is necessary is to have You, oh Father.
We pray this in Jesus name. Amen
Have you experienced healing as a result of praise in your life? Please share your story in the comments.
For more on the power of praise, check out these posts:
Praise Him in the Midst of Mental Illness
About Jennifer O. White
I'm a simple wife who has discovered God's amazing gift of prayer. Here at Prayerfully Speaking I share my journey of unwrapping this gift. God invites us to ask Him, but His enemy works diligently to keep that from happening. I hope to offer you encouragement to believe God is ready to pour more into your life than you've ever imaged.