Let's Praise Him: Psalm 104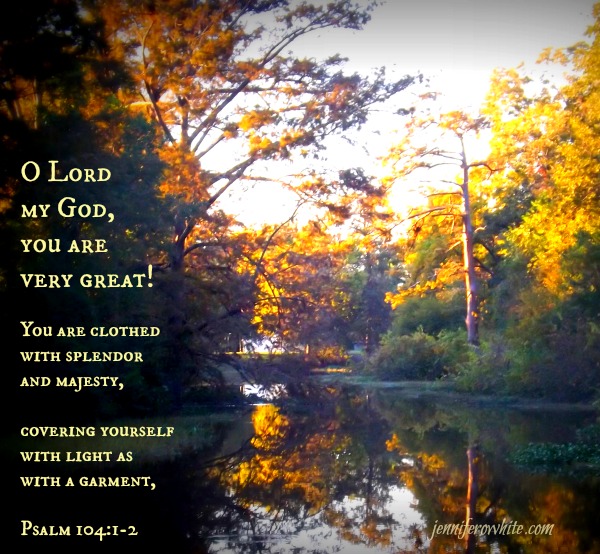 You, Lord are amazing!
You allow us to see Your majesty when You clothe the tree tops with light. Thank You for gracious glimpses of You in the beauty of this season.
You made water to magnify the colors of Your majestic palette.  Let everything about nature fill our minds with Your greatness.
Amen
About Jennifer O. White
I'm a simple wife who has discovered God's amazing gift of prayer. Here at Prayerfully Speaking I share my journey of unwrapping this gift. God invites us to ask Him, but His enemy works diligently to keep that from happening. I hope to offer you encouragement to believe God is ready to pour more into your life than you've ever imaged.