Praising Him through Psalm 37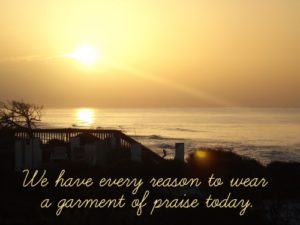 We will never run out of reasons to praise God.
The challenges of life sometimes whisk our minds off of God and on to problems. Our hearts get heavy. Our words go dull.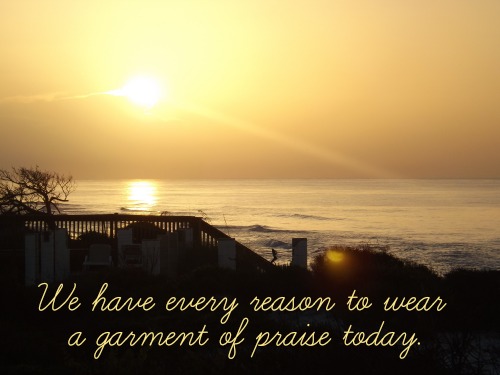 Join me in fighting back using praise as our weapon. Praise precedes the breakthrough. We have every reason to wear the garment of praise today. (Isaiah 61)
I'm hanging up the spirit of heaviness and praising the God of Psalm 37
Do not fret because of evildoers, Nor be envious of the workers of iniquity. For they shall soon be cut down like the grass, And wither as the green herb. Trust in the Lord, and do good; Dwell in the land, and feed on His faithfulness. Delight yourself also in the Lord, And He shall give you the desires of your heart. Psalm 37:1-4
Pray with me
Thank You Father for calling me out of fearfulness and envy. You used wildflowers to paint a picture of the short life of evil. I love flowers, so thanks for making that easy to understand. I celebrate that You know what is against me and exactly how long it will last. I am grateful to You for using every challenge to make me like You. You are more trustworthy than my mind can comprehend. I choose to obey You as an act of trust in Who You are and what You can do. I will do more than think about what You say. I will do what You say to do. Keep me, Gentle Shepherd, from leaving the path You've laid out for me. You are the only faithful leader. I do not want to be distracted from You. I want to celebrate how different You are from the rest. You are completely perfect. Your power can not be matched. Even so, you tend to me. You challenge my thoughts so I do not miss You. You nurture my idea of You until I want what You want. Thank You for being faithful. Thank You for being delightful. Thank You for being generous. Transform me so that I think and act like You. In the mighty name of Jesus, we praise You.  The old hymn Trust and Obey is rising up in me. Do you know it? You can belt it out with me. I'm singing along with Chelsea Moon and the Franz Brothers.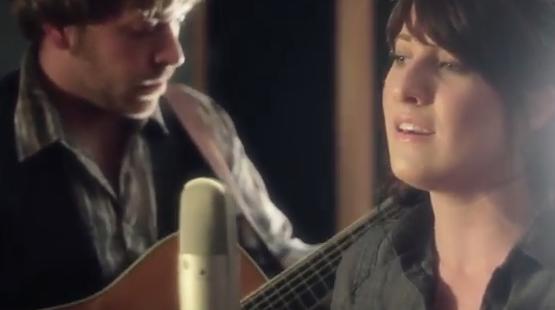 About Jennifer O. White
I'm a simple wife who has discovered God's amazing gift of prayer. Here at Prayerfully Speaking I share my journey of unwrapping this gift. God invites us to ask Him, but His enemy works diligently to keep that from happening. I hope to offer you encouragement to believe God is ready to pour more into your life than you've ever imaged.