Pray for Your Enemy
Do you have any enemies?
Many days it feels like I don't have any enemies. I hope that is the case for you as well. Hopefully you celebrated Thanksgiving with people who want the best for you and show it to you well. (I did – so don't start wondering who hurt my feelings last week and caused me to write this post- wink)
The Truth is – people can hurt us. Some mean to and others do without intending to.
Our pastor reminded us this week in a sermon titled "Hated"  that the world will hate us, and it hated Jesus first (John 15:8).
"When They Hate Us – We Pray for Them"
Because God was certain we would have enemies, He found several places in His Word to tell us how to handle it.
"Love your enemies and pray for those who persecute you,"- Matthew 5:44

"…bless those who curse you, pray for those who abuse you." – Luke 6:28
It is one of the instructions God gives us that seems completely absurd at first. It is not a natural request. It was not natural for Jesus to hang on the cross and cry out "Father forgive them, they know not what they do" (Luke 23:34). It was not natural for Jesus to call Judas His friend knowing Judas would betray Him (Matt 26:50). What about when Jesus healed Malchus' ear after Peter sliced it off to defend His Lord (Luke 22:51).
Are you Brave enough to pray for your enemies?
Ok, so Jesus did it. But can we? Can you and I push past our feelings and do this crazy thing? Can we really ask God to bless the people who HATE us? are rude to us? ignore us? slander us? steal from us? hurt our kids?
Have you? Have you prayed for an enemy? I would love to hear about your experience (be as general or as specific as you are led) in the comment section below.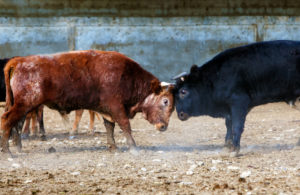 For our struggle is not against flesh and blood, but against the rulers, against the powers, against the world forces of this darkness, against the spiritual forces of wickedness in the heavenly places. -Ephesians 6:12

About Jennifer O. White
I'm a simple wife who has discovered God's amazing gift of prayer. Here at Prayerfully Speaking I share my journey of unwrapping this gift. God invites us to ask Him, but His enemy works diligently to keep that from happening. I hope to offer you encouragement to believe God is ready to pour more into your life than you've ever imaged.