Prayer Journals: Helping Us Overcome Obstacles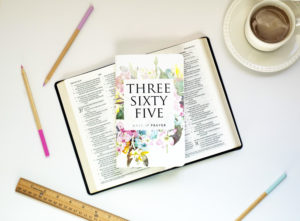 Hi friend!
January is gone! How did that happen so fast? You may wonder where the time went and you may be wishing (like me) that you had accomplished a bit more. But here is the good news. The prayers we prayed during our last month are eternal.  Revelations tells us that God is collecting them in golden bowls and they are like incense to Him.
And when he had taken the scroll, the four living creatures and the twenty-four elders fell down before the Lamb, each holding a harp, and golden bowls full of incense, which are the prayers of the saints. Revelations 5:8
Do you journal your prayers? I document some of mine in a journal. I struggle with remembering what I've prayed. And I also struggle with staying focused in my prayer time. So writing my prayers helps me finish sentences and stay on topic. It also helps me to review what I prayed and see how God has answered those prayers. Sometimes I get discouraged. Looking back through journals helps me to recover from these little skirmishes on the battlefield of my mind.
Would you like to document more of your prayer life?
My friend Erin with Lotus Farm Designs has created prayer journals that are very helpful in keeping a simple record of what we are praying. They are beautifully designed and the quality is excellent. Here are a few pics of what she offers:
Erin says:
The women's prayer journal was designed to help me draw closer to the Lord and remember His promises daily. My hope is that it helps you with these things as well. Each month focuses on a specific topic as a simple guide for intentional prayer and intentional living. The journal features 3 scriptures per month, boxes to fill in the dates so you can start any time of the year, and an "Answered Prayers" section at the end of each month to praise God for His faithfulness. There are two color options: Watercolor and Paint-Your-Own (Natural). The natural-colored journal was designed with a clean, canvas-like cover so you can make your journal unique with your own paint and pen.
You can use the following intentional focuses to pray through each month.
PURPOSE · MY LOVED ONES · GROWTH · CHANGE · RESOLUTION · OTHER NATIONS · MY COUNTRY · MY COMMUNITY · PEACE · STRENGTH · GRATITUDE · JOY
I (Jennifer) think the design can also be used to document our Marriage Armor for the #PrayingBride daily prayers. Writing them is always helpful in moving them past our minds and into the heart.
Erin has also created journals for men and children. These are designed to follow the same intentional focuses so that they can be used in family prayer time if you choose to. Here are pics of the other journals.
Erin is offering the Prayerfully Speaking and Marriage Armor community a $1 discount on these great tools and all the other journals she offers at Lotus Farm Designs. Use the promo code SAVE1 when you check out.
The Gratitude Journal is another one of her offerings that I highly recommend.
All of these are great tools for ourselves as well as wonderful gifts for others.
I'd like to pray for both of us today.
Father, I praise You for the gift of prayer that allows us to seek and find You. I speak the name of Jesus over our hearts and minds. Let today be a day of breakthrough in the wisdom and revelation of Jesus for us.
You are the most powerful force in all the world. I invite You to remove all that is hindering us from extraordinary faith in You. Expose the lies and smoke screens that the enemy is using to discourage us. Let Your light shine so brightly that nothing that You have to offer is hidden from our spiritual eyes.
Pour out Your courage on us. Help us to speak Words of faith and Words of life over ourselves and their families.
Jesus let Your prayers for us be revealed so that we can agree with you in prayer!
In Jesus, I pray, believing. Amen
About Jennifer O. White
I'm a simple wife who has discovered God's amazing gift of prayer. Here at Prayerfully Speaking I share my journey of unwrapping this gift. God invites us to ask Him, but His enemy works diligently to keep that from happening. I hope to offer you encouragement to believe God is ready to pour more into your life than you've ever imaged.