A Prayer Department: Get One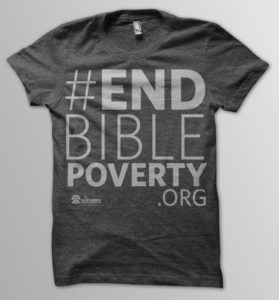 Meet The Seed Company.
Thanks to a #WritetheWord tweet that was later retweeted, I connected with The Seed Company.  Of the many wonderful things there are to know about The Seed Company, you need to know they have a Prayer Department. For REAL! Laura Gish is their manager of Prayer. Do you know any companies or ministries who have a person on staff for the purpose of prayer? Me neither! I am so inspired by what they do and the emphasis they put on prayer. I interviewed Laura in hopes that we all might consider a prayer department at your church, work, or ministry.
What is the purpose of The Seed Company?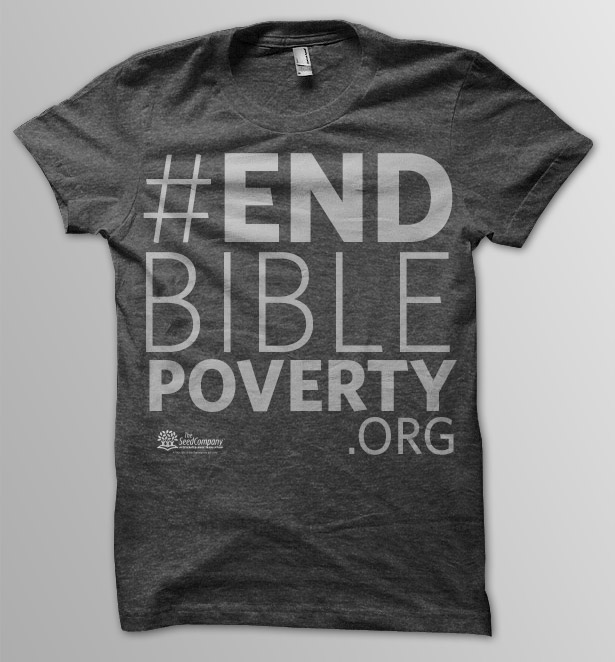 The Seed Company's purpose is to end Bible poverty. More than 200 million people, don't have access to even one verse of God's Word in their heart language. Of the nearly 7,000 languages in the Earth, fewer than 600 have a complete Bible. Our vision is to accelerate Scripture access and impact through global partnerships. Since its beginning 20 years ago, The Seed Company has witnessed God open doors for partnership with people groups around the world, facilitating Scripture access for 1 billion people.
Why a Prayer Department with a Staff Person?
Prayer is in the DNA of The Seed Company. The founder, Bernie May, former president of Wycliffe USA, prayed for 8 months before launching The Seed Company as a Wycliffe affiliate in 1993. Since inception, prayer has remained at the core of this work and significantly marks The Seed Company's culture and structure. Before launching the Prayer Department, a staff intercessor joined the Seed Company President's Team to pray consistently for this work. In 2010, the Prayer Department was launched with the bold vision to mobilize an unprecedented level of prayer for the Bibleless. Seed Company President/CEO, Roy Peterson cast vision for the launch of a Prayer Department with the specific focus to build intercession for each people group we serve. Every workday morning from 8:30 to 9 a.m., all staff members are invited to join in a time of devotion and prayer for the people groups we serve. Our vision is to see every people group we partner with saturated in prayer by at least 10 prayer partners!
What does a Manager of Prayer do ?
As Manager of Prayer, I oversee the recruitment and cultivation of prayer support for The Seed Company's Bible translation projects. This involves the development of prayer partnerships and resources for individuals, families, churches and global prayer networks partnering in prayer for the Bibleless. Recent efforts have focused on building prayer engagement with global prayer networks as well as online through social media and the vibrant Christian blogging community.
 Share with us Answers to Prayer at The Seed Company
God is dynamic and specific! He has answered countless prayers of provision, protection, and direction for the organization by providing generous resources in people and funding in His timing. He's given answered prayer for wisdom through strategic planning and vision inspired by the Holy Spirit … sometimes coming to pass several years later. The Lord has answered prayer to provide godly leaders who prioritize and rely on prayer. He has answered urgent prayers covering various areas: releasing people who serve the Lord oversees from abduction; opening the hearts of those of another major world religion to accept the Gospel of Jesus. He's answered prayer in bringing translation work to completion and transforming communities. His inspiration has given creative ways to engage children through VBS curriculum. God has answered prayers to provide more than 600 global partners, ranging from a local church to a local missions movement. He's provided protection and healing for translators and individuals in countries where unrest and upheaval have prevailed. This list could go on and on!
How can we Pray for The Seed Company?
Your prayers are coveted! Please join us in prayer for
God to mark us with a spirit of excellence, collaboration, unity, generosity, creativity and innovation.
God's presence to move in power among our global partners
church planting, discipleship and evangelism to advance in the local communities we serve
lives to be transformed as God's Word is written on the hearts of those hungry for the Truth.
The Seed Company and Prayerfully Speaking recently prayed together via video conference. It was an amazing experience. You'll be invited to our next online prayer event. Stay tuned for details. Until then, connect with them online:
About Jennifer O. White
I'm a simple wife who has discovered God's amazing gift of prayer. Here at Prayerfully Speaking I share my journey of unwrapping this gift. God invites us to ask Him, but His enemy works diligently to keep that from happening. I hope to offer you encouragement to believe God is ready to pour more into your life than you've ever imaged.