Receiving Easter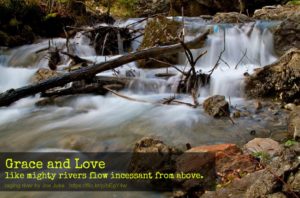 Last week, I shared with you the welsh hymn, Here is Love. The song has been at the forefront of my heart for days now. This line seems to be searing itself into my heart: "Grace and love like mighty rivers flow incessant from above."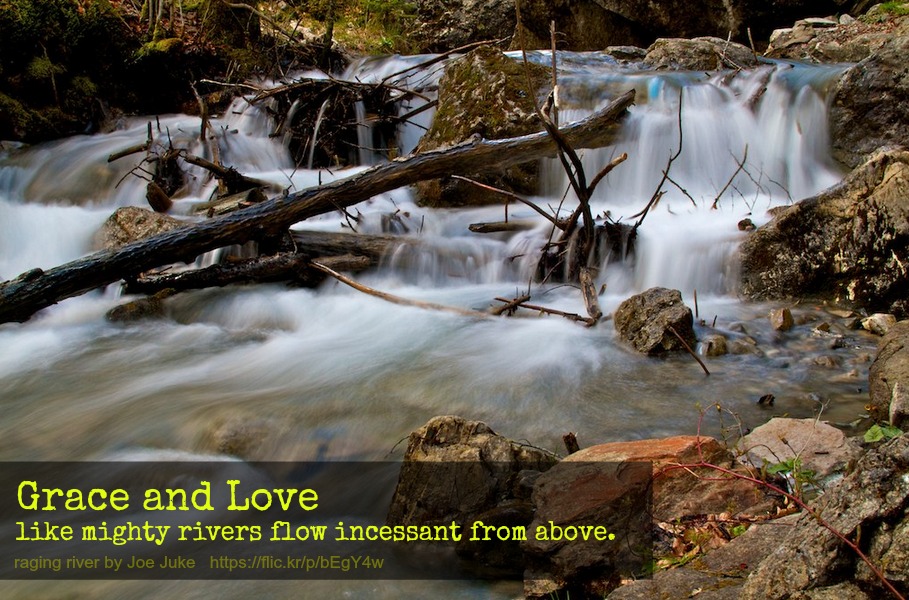 I believe God has been preparing me to receive this truth in a much deeper place within me.
I've heard the words grace and love often – but I saw them floating by. Or maybe I saw them as a facts, beautiful pillars of truth in the landscape of my faith in Christ. I've touched them, enjoyed them, sat under the shade of them. I delighted to hear about them, study them, and tell about them. They are remarkable, aren't they?
But have I felt them race toward me so powerfully, so purposefully – the way a river rages?
Have I seen myself as the recipient of them rushing towards me on purpose? Have I recognized that they never relent?
Today, I see it more clearly. Even as I type these words, I am seeing it. The verbs of love and grace. I am starting to experience the reality of Jesus' relentless pursuit.
Today, at forty five years old, I received a taste of this raging river of Easter love. I've been a bit of an emotional mess. And yet, I'm more OK than I've ever been.
How was Easter love revealed to you today?
About Jennifer O. White
I'm a simple wife who has discovered God's amazing gift of prayer. Here at Prayerfully Speaking I share my journey of unwrapping this gift. God invites us to ask Him, but His enemy works diligently to keep that from happening. I hope to offer you encouragement to believe God is ready to pour more into your life than you've ever imaged.