Shame's Antidote is Jesus
Jesus is a Shame Changer
Some of the most beautiful promises in the Bible are found in Isaiah 61. We learn there why the Gospel of  Jesus is truly "good news".
Jesus will
bind up the brokenhearted
proclaim liberty to captives
open prison doors to those who are bound
proclaim the favor of God and His vengeance
comfort those who mourn
replace ashes with beauty
replace mourning with gladness
replace a faint spirit with a garment of praise
give a  new identity of righteousness
replace shame with a double portion of honor
offer everlasting joy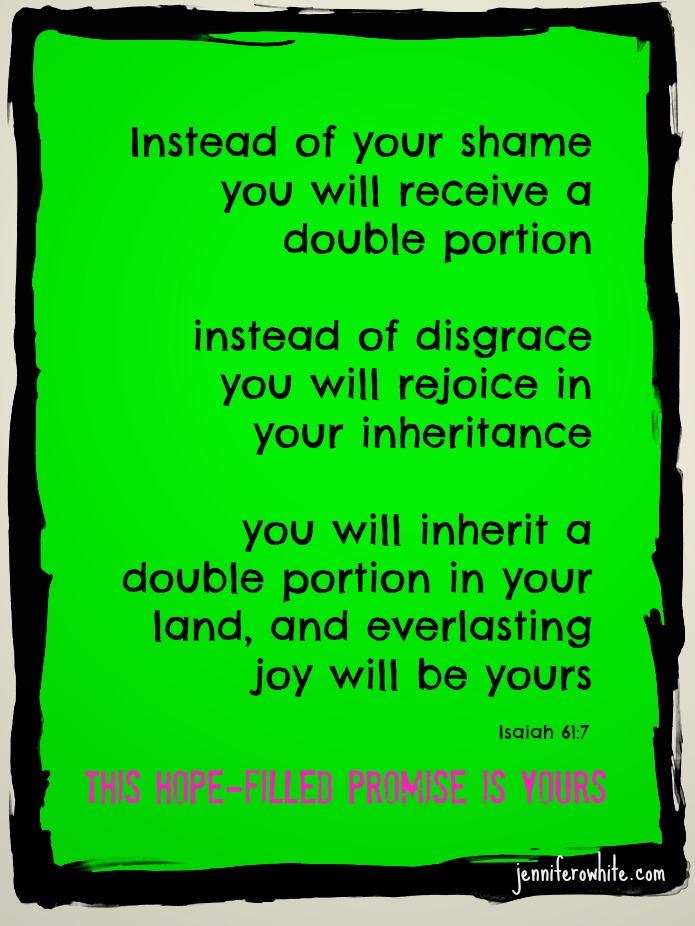 My good life began when these truths were introduced to me. Until that point, I used self-defense mechanisms and attempts to control in hopes of securing a good life. I thought I was responsible for making my life good. But that was the biggest lie.
If you struggle to believe Jesus can deliver on all these promises, you are not alone. Each of us struggle to grasp the extravagant love and power of Jesus in our lives. Our fears and our feelings compete with the Truth. God's arch enemy does not want us to delight in all that God has given us.
Revealing Jesus to the Heart
The more you expose yourself to the truth, the deeper its roots go into your heart. I've been listening to Darlene Zschech's latest CD, Revealing Jesus, since my dad's death in May of this year. Every song confirms the Truth of Who Jesus is. I keep this music repeating in my ear so that when I need reassurance, my heart sings the words "God is fighting for us, pushing back the darkness, in the name of Jesus, enemies defeated … I want to shout it out, shout it out." God is etching the truth into me. He is using these songs to cement my faith in His magnificence.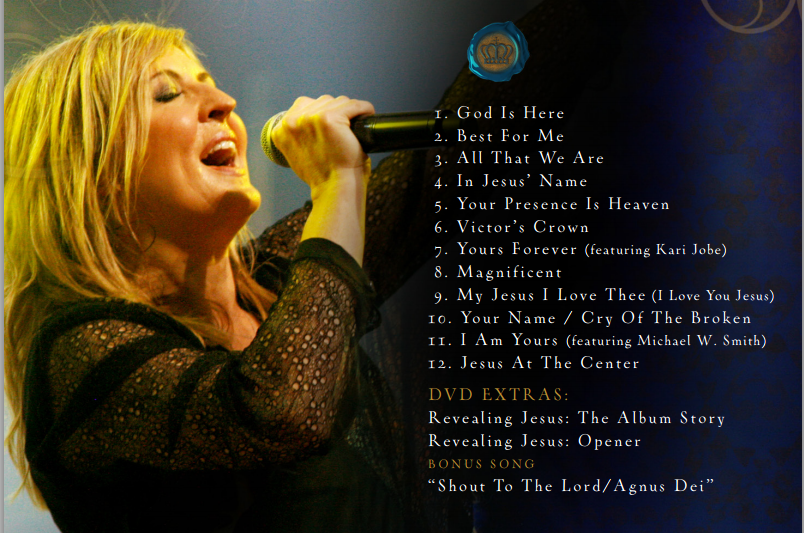 Today, during the Shameless Life online prayer event, I am giving away a copy of this CD to two people. You can also enter to win:
Dear Dad, Did You Know I Was a Princess by Sundi Jo
The Shameless Life: Recognize Your Shame and Overcome It by Terilee Harrison
Liar Liar: Is Your Life Based on the Lies You Believe? by Sundi Jo
Everyone who comments on this blog post will get a free copy of  my first (soon to be released ebook), Prayers Spoken, Lives Changed: God's Extraordinary Love in 18 Ordinary Lives.
Enter to win using the rafflecopter widget below. The winners will be announced on Tuesday, November 19th at noon cst.
About Jennifer O. White
I'm a simple wife who has discovered God's amazing gift of prayer. Here at Prayerfully Speaking I share my journey of unwrapping this gift. God invites us to ask Him, but His enemy works diligently to keep that from happening. I hope to offer you encouragement to believe God is ready to pour more into your life than you've ever imaged.