He Heals our Sorrows
Your righteousness, God, reaches to the heavens, you who have done great things. Who is like you, God? Though you have made me see troubles, many and bitter, you will restore my life again; from the depths of the earth you will again bring me up. You will increase my honor and comfort me once more. (Psalm 71:19-21 NIV)
Today my friend Shelley Hendrix guides us in Praising Him in the midst of our sorrows, our troubles.
When the world mourned the passing of Lady Diana, I heard a pastor say, "There is no earthly sorrow that Heaven cannot heal." In the midst of the darkest days – or even the ones that just don't measure up to our expectations or hopes – we can be absolutely certain that our Heavenly Father is already – right now – restoring everything. Troubles, though many and bitter, come into the our lives, these circumstances cannot touch or change the beauty God is already weaving through it all.
And, to add Grace upon Grace, God increases the honor of the one who chooses to praise Him anyways – through the storms and challenges of life. May He find us trusting and relying upon Him more and more, regardless of the circumstances we face.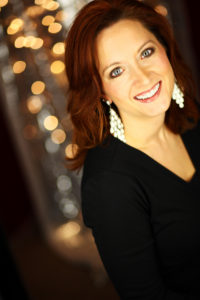 Shelley Hendrix is an author, speaker, TV host & founder of Church 4 Chicks! It is her passion to help others live on purpose and without the pressure most of us feel today. Give yourself the gift of her friendship –> Connect with her here —> shelleyhendrix.com
About Jennifer O. White
I'm a simple wife who has discovered God's amazing gift of prayer. Here at Prayerfully Speaking I share my journey of unwrapping this gift. God invites us to ask Him, but His enemy works diligently to keep that from happening. I hope to offer you encouragement to believe God is ready to pour more into your life than you've ever imaged.