The Power of Spoken Blessings, Great News, & My One Word for 2014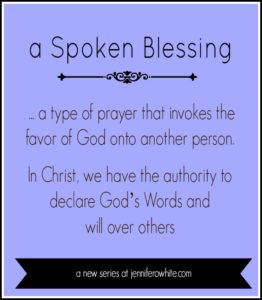 Do you choose a Word for the year? Or are you a resolution-keeping person?
I'm a Word for the year girl. Last year my word was Prayer. My blog focus narrowed to prayer and I intentionally studied books that could help me grow in my communication with God. I also wrote an ebook and another book on Prayer.  AND …. I'm excited to share with you that New Leaf Publishing Group has offered me a contract to publish it. In January 2015, we will release Prayers for New Brides: Putting on the Armor after the Wedding Dress.  I'm busy editing and adding to the book. Please pray for me as I work on finalizing this project.
This year my word is Intimacy. A part of me feels like you know too much about me just reading that word.
But that is ok (exhaling slowly). I am 44 years old and still a recovering people pleaser which results in discounting, stuffing, ignoring my own feelings. I appear to be very strong emotionally. However, I believe that is rooted in pride and has resulted in me being somewhat emotionally walled off. (Can you relate?)
So, in 2014 I want to enjoy people instead of just pleasing them. And I hope to loosen the reigns and experience a wider range of emotions in community.  I even struggle to talk about my feelings with God. So honestly my one word is really two – emotional intimacy.
What's your focus for the year? One of my friend's chose the word Productive and another friend chose Jesus. See other examples using #oneword365 at visit oneword365.com.
New Blog Series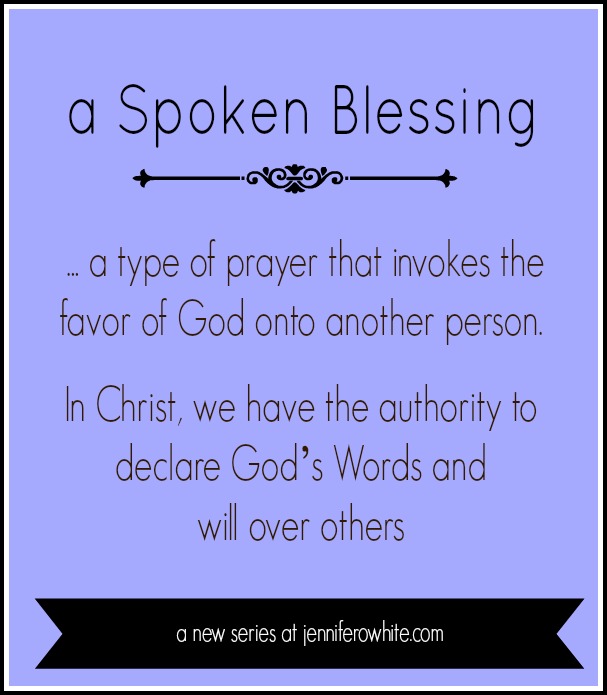 For the next few weeks, Prayerfully Speaking will focus on spoken blessings. A blessing is a type of prayer that invokes the favor of God onto another person. In Christ, we have the authority to declare God's Words and will over others. Are you familiar with spoken blessings? Do you feel confident you words are containers of blessings or curses?
The tongue can bring death or life; those who love to talk will reap the consequences. Proverbs 18:21 NLT
A Spoken Blessing for Greater Intimacy with God
Today I am declaring this blessing over my husband, you and myself.
Today God is pouring His unlimited love and gifts into your life, Jennifer. He extravagantly provides for your needs. God knows everything about you and He is actively pursuing a relationship with you. He blesses you with every spiritual gift. In His presence your heart is steady and your confidence is strong. You are empowered by His Spirit and His Word to know and rely on God. Emmanuel is with you and you are at peace.
Now, how about speaking this over yourself? Do you believe these things are true for you? for the people around you?
This blessing was inspired by the truths in the following scripture verse:
Philippians 4:19
Ephesians 1:3
Joshua 1:5
Hebrews 4:16
Ephesians 3:16
Romans 15:4
Matthew 1:23
Psalm 119:38
Philippians 4:7
About Jennifer O. White
I'm a simple wife who has discovered God's amazing gift of prayer. Here at Prayerfully Speaking I share my journey of unwrapping this gift. God invites us to ask Him, but His enemy works diligently to keep that from happening. I hope to offer you encouragement to believe God is ready to pour more into your life than you've ever imaged.