{Part 2} Stay Married: a Plea from a Child of Divorce & Divorcee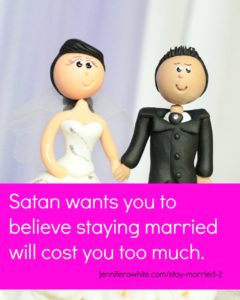 Your Marriage Can Make It … 
because God's Not Dead!
continued from Part 1
THE God who does impossible things like make streams in deserts saved my marriage. This very alive God and His very alive Words met me at my "help me Jesus" prayer and changed everything. He's the God who is able to do infinitely more than our minds can comprehend. He made Joseph, a guy left for dead in the bottom of a well, the right hand man of the most important guy in Egypt. He sent me a biblical counselor who prayed with me and taught me what the Bible says about me and David. He untangled the confusion in my heart. He showed me the enemy.
In the incredible movie, God's Not Dead, a few people chose to acknowledge His existence regardless. Regardless of the relationships they would lose. Regardless of the ego slaps. They acknowledged God.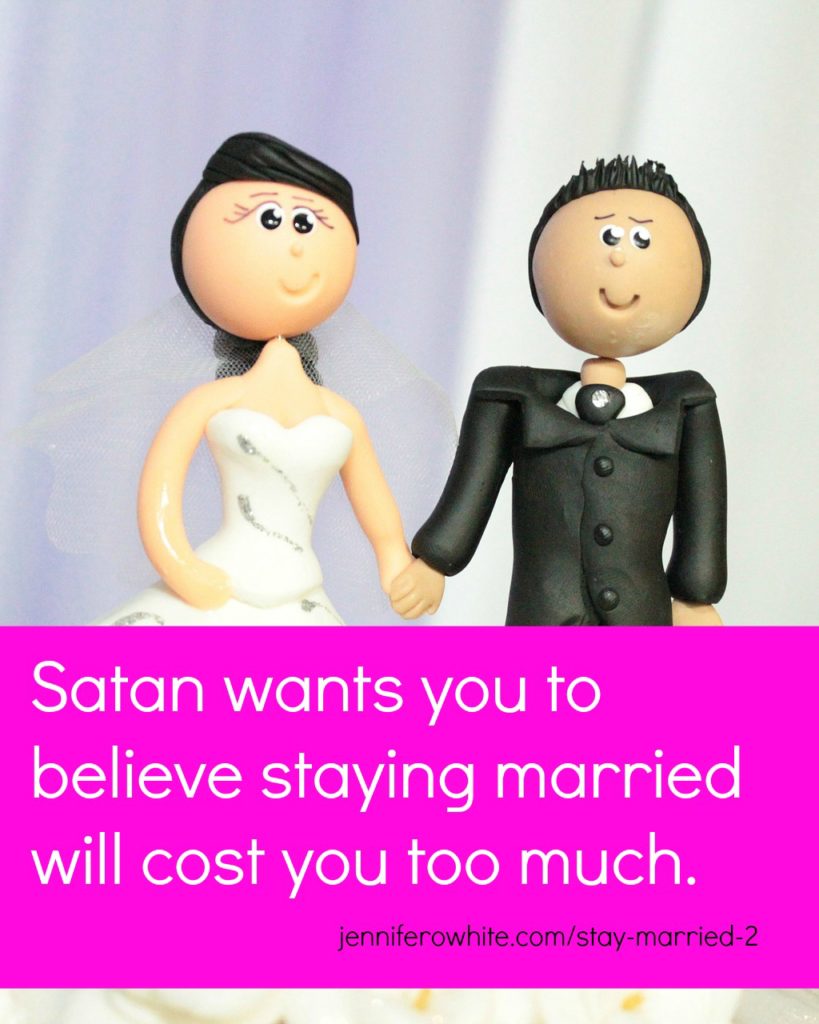 Satan wants you to believe staying married will cost you too much. God wants you to know the very hard won joy of self-sacrifice. Satan WILL encourage you to attack the character, weaknesses and potential of the very one you adore.
If staying married looks ridiculous to you …. who do you think is influencing you?  
Jesus knows the difficulty of obedience. Following Him to give love and be love to one person forever requires a difficult obedience. Jesus offers His unlimited resources and empowers that "you've got to be kidding me" forgiveness and patience. His Spirit is alive in us to give us power, love and a sound mind as we fearlessly say "Yes Lord."
My first marriage and my parents marriage could have been beautifully saved by God. It would have taken an enormous amount of sacrifice to get to the reward. So did this marriage to David. Becoming one flesh is not for sissies. It requires a BIG, VERY MUCH ALIVE GOD to bring beauty from seemingly endless ashes.
The Bible says "God is able" and "Nothing is impossible with God" and I believe it. If you are having trouble believing it, ask Him to help you believe. Just a few ounces of God-given faith can move your mountain of doubt.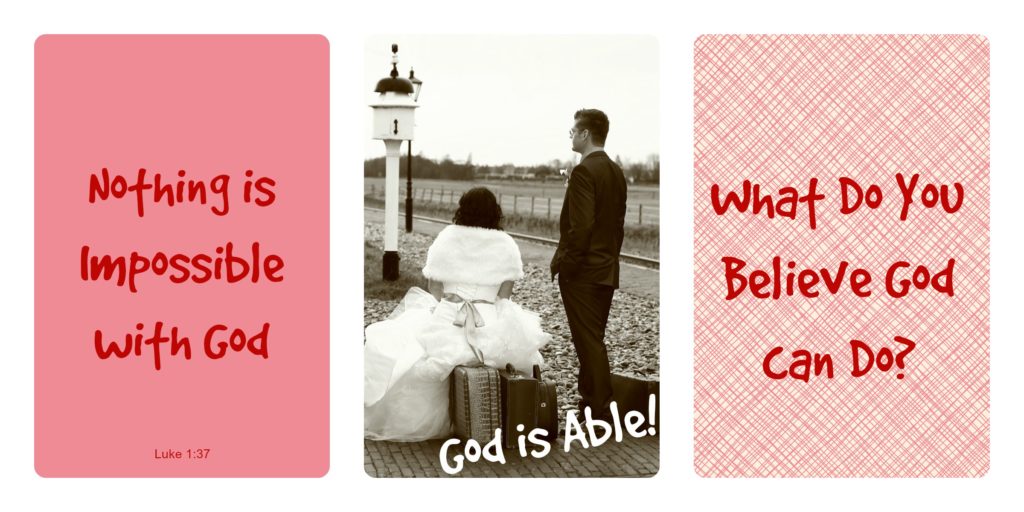 God, I invite You to stir up a hurricane force wind of faith in those who are struggling in their marriage. Reveal Your power to accomplish in marriages more than we can dare to ask or dream. In the name of Jesus, I pray believing. Amen 
How are you praying for your marriage? For your friend's marriage?
What do you believe God can do?
**There are extremely physically and emotionally dangerous situations and you might be in one. Let someone with great faith in God know what is happening. Ask them to help you put protective boundaries into place while you partner with God believing that He is able to bring beauty from the ashes.
***You and your spouse both have free will; a gift from God. God is able to help you both choose to stay. You can not make someone stay. But you can pray for God to help them make that choice.
About Jennifer O. White
I'm a simple wife who has discovered God's amazing gift of prayer. Here at Prayerfully Speaking I share my journey of unwrapping this gift. God invites us to ask Him, but His enemy works diligently to keep that from happening. I hope to offer you encouragement to believe God is ready to pour more into your life than you've ever imaged.