The Brine of Faith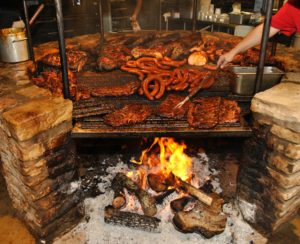 Please join me in welcoming back my new friend Meredith Lewis, The Marine's Wife.
Who knew BBQ and busyness had anything in common?
I'll get straight to the point: I like to be busy.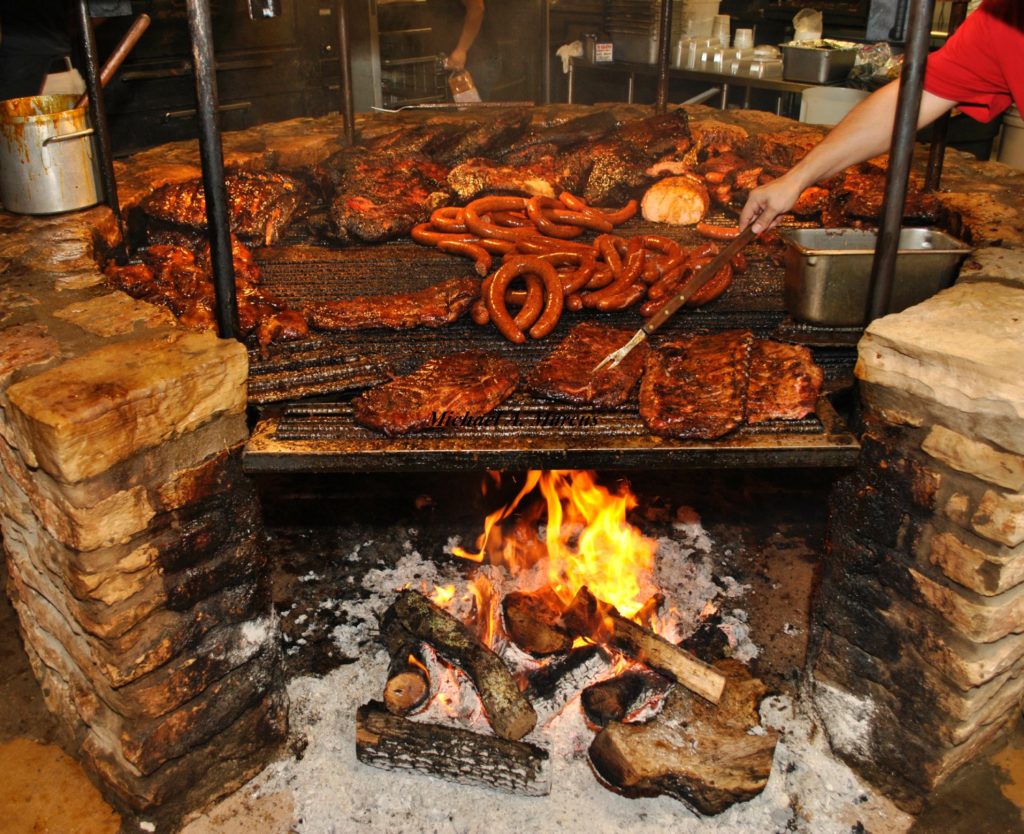 Busyness leads to productivity, productivity determines value; value determines worthiness and worthiness means you deserved to be loved.
In short, I feel like I am most worthy of being loved by God when I have demonstrated how busy I stay working for a ministry, serving my husband, etc.
The bad news is the Gospel says that my good works are as filthy rags and that nothing I could do could ever deserve or merit the salvation of my soul. Hence grace, mercy and most importantly, Jesus.
So… I'm still failing.
In all my striving and in all my doing, I gain absolutely no ground.
I would like to draw a parallel now between faith and bar-b-que.
Mouthwatering, flavor filled, fall-off-the-bone bar-b-que is a long, time consuming, and laborious process. I know this because I watched a lot of Food Network this summer.
On the most basic level, here's a look at the process:
Select the preferred cut of meat.
Soak is in salt water for 3-7 days.  This is called a "brine." The salt water infuses itself into the meat, instilling flavor and preserving tenderness.
Remove from brine and apply a rub of your choice. Rubs typically are a large combination of spices. Some sweet, like brown sugar and some savory, like garlic. The rub is "rubbed" all over the meat until it is completely and evenly covered.
Next, you place the meat in a smoker for up to 16 hours. Temperature? Sometimes no more than 250 degrees. The lower temperature demands that the meat be cooked for a longer period of time to ensure that it is evenly and thoroughly cooked all the way through.
Remove from smoker and BOOM, it's tender, moist and has a multidimensional flavor.
So what's the correlation between cooking bar-b-que and attempting to find rest in our relationship with Christ?
Easy.
Don't rush the process and don't try to skip any steps.
Perhaps your brine is singleness. Or is it loneliness? Perhaps your brine is financial hardship or discontent in marriage.
Maybe the Lord is using a "rub" to season your faith that you haven't developed a taste for yet.  Perhaps there doesn't seem to be enough sweetness in your opinion.
Or maybe you feel like you have been in the smoker too long. You're tired. You're bored. You're restless or you're tired of the view.
The key to endurance throughout the process is simple: rest.
You cannot expedite your own sanctification process. You can't skip a step or change the recipe and expect the same result.
God's timing is perfect and His "recipe" for your life is uniquely yours.
About Jennifer O. White
I'm a simple wife who has discovered God's amazing gift of prayer. Here at Prayerfully Speaking I share my journey of unwrapping this gift. God invites us to ask Him, but His enemy works diligently to keep that from happening. I hope to offer you encouragement to believe God is ready to pour more into your life than you've ever imaged.