Praise Him! Only God Can Make a Tree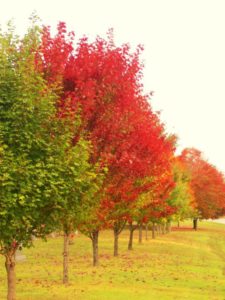 what a great #PraiseHim reminder from an anonymous guest blogger
Remember this poem by Joyce Kilmer?
Trees
"I think that I shall never see
A poem lovely as a tree.
A tree whose hungry mouth is prest
Against the sweet earth's flowing breast;
A tree that looks at God all day,
And lifts her leafy arms to pray;
A tree that may in summer wear
A nest of robins in her hair;
Upon whose bosom snow has lain
Who intimately lives with rain.
Poems are made by fools like me
But only God can make a tree."
Colors of Autumn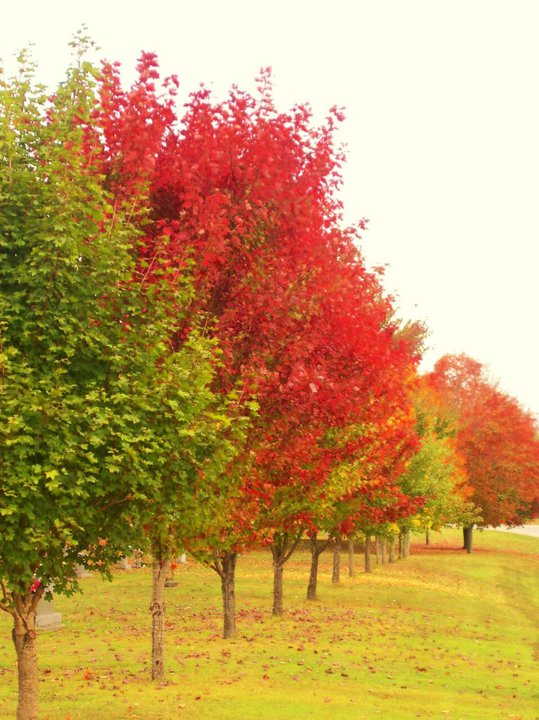 Today, as I enjoyed the glorious colors of autumn taking hold of the trees I was reminded of this poem, and of God's glory as displayed in His creation. Each tree is a unique work of art, a life-giving wonder to behold, and the Bible says that trees praise God our King! I think Joyce Kilmer was on to something…
"Then the trees of the forest will sing for joy before the LORD; For He is coming to judge the earth." 1 Chr. 16:33
"Let the fields be jubilant, and everything in them; let all the trees of the forest sing for joy." Ps. 96:12
The Tree of Life, which stood in the center of the Garden of Eden, was a rare and special tree, a most dramatic display of God's glory. While it was a real tree, it also symbolizes God's provision of eternal life – now offered to us by way of faith in Jesus Christ.
Psalm 1:3 says that a man who delights in the Lord's instruction will be "like a tree firmly planted by steams of water which yields its fruit in season and its leaf does not wither; and in whatever he does, he prospers."
Prayer
May we delight in the Lord's instruction today and "may our roots go down deep into the soil of God's marvelous love. And may we have the power to understand …how wide, how long, how high, and how deep his love really is. May we experience the love of Christ, though it is so great we will never fully understand it. Then we will be filled with the fullness of life and power that comes from God." (Eph. 3:17-19)
God's children will see that Tree of Life one day, for it now stands in the middle of the Holy City, the New Jerusalem. (Rev. 22:1-2)
Thank you Lord, for trees!
About Jennifer O. White
I'm a simple wife who has discovered God's amazing gift of prayer. Here at Prayerfully Speaking I share my journey of unwrapping this gift. God invites us to ask Him, but His enemy works diligently to keep that from happening. I hope to offer you encouragement to believe God is ready to pour more into your life than you've ever imaged.