Constantly United, Constantly Praying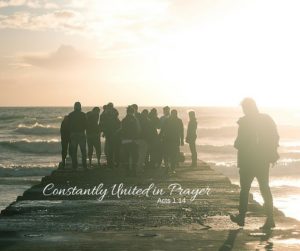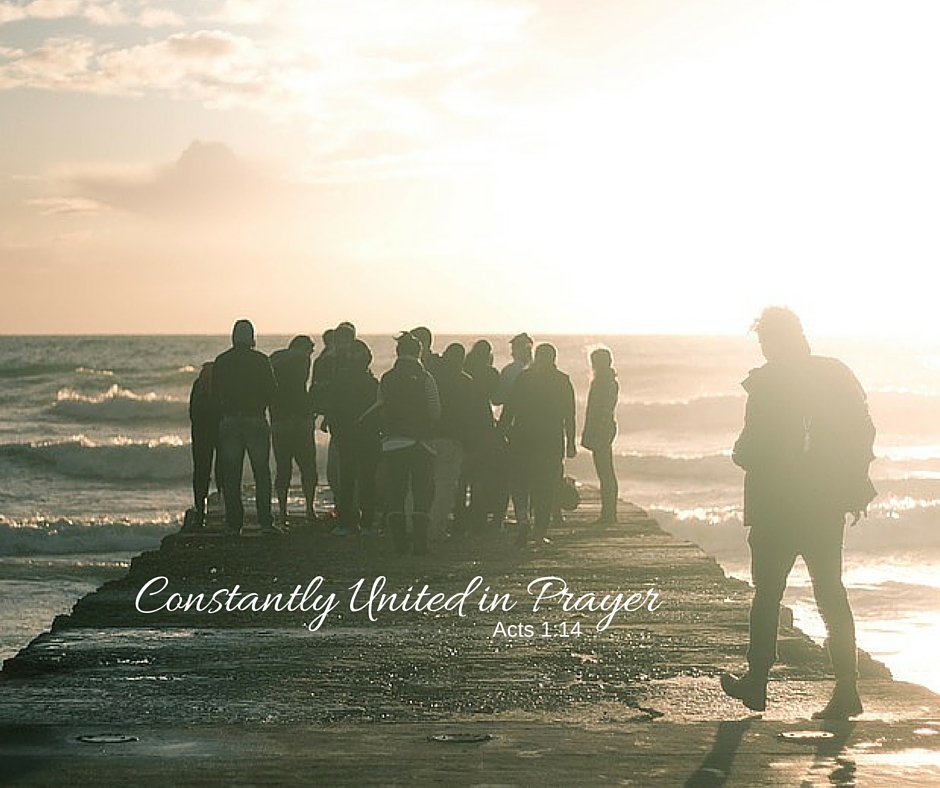 What is God waiting to do in your life? What power is He waiting to release in your marriage and family? There is one way to find out.
Recently, I've embarked on a journey of studying the book of Acts. I am reading, highlighting, summarizing in my own words and looking for themes. Today, I was struck by these four words found in Acts 1:14: "constantly united in prayer."
After Jesus ascended into heaven, the apostles met in the Upper Room with Mary, the mother of Jesus, several other women, and the brothers of Jesus. While they were together, they were constantly united in prayer.
They are our role models. They were awaiting the gift of the Holy Spirit who would empower them to be witnesses of Jesus' life, death, and resurrection. While they waited, they prayed together. They chose to be constantly united. They chose to constantly pray.
What are you waiting for? What are you longing for God to deliver into your life and beyond?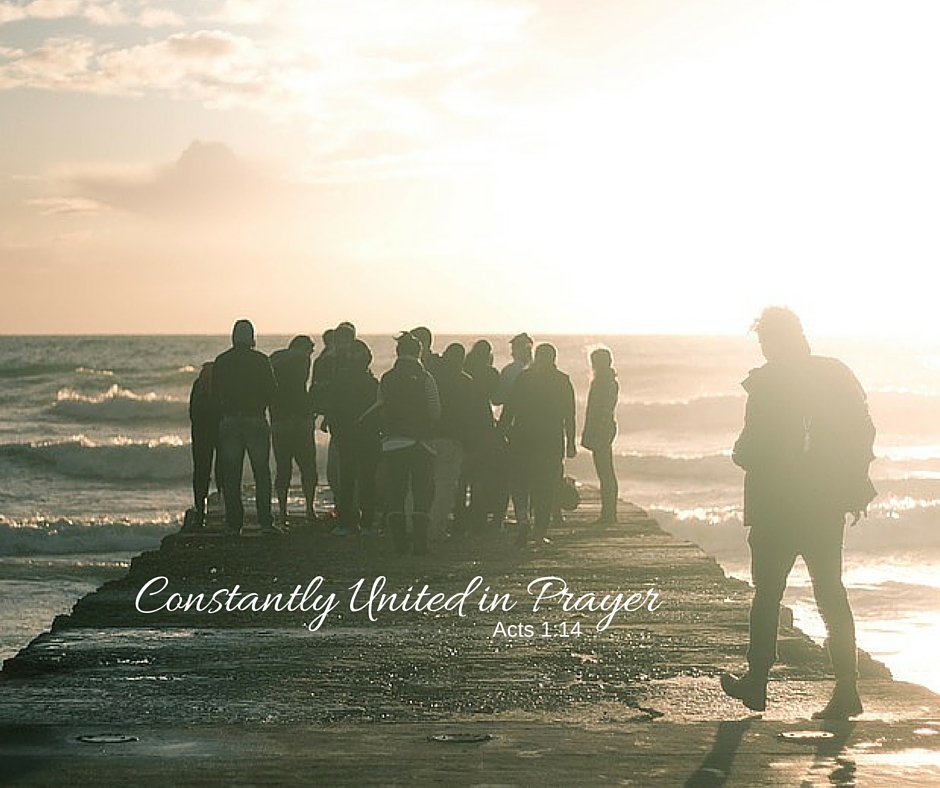 I want more unity in my family and in the church. I want worship and prayer to rule my life and fill His church. I want to be truly be fearless because I trust in God so much. I want to be done with anxiety and stress-related symptoms. With my life, I want to testify that God is able to do exactly that.
I want to follow the lead of those who watched Jesus die and ascend to heaven. I want my life to count. I want to enjoy every spiritual gift God has made available to me through Jesus Christ's sacrifice. I want to be a vessel of His truth, His love, His wonder-working power. I want to fearlessly pour all that He is to me into the lives of others. I'm guessing you do to.
Today, I want to introduce you to As One: A National Appeal to Heaven. 
As One is a national call to prayer. The basic strategy revolves around two 40-day periods of prayer walking, fasting, and corporate prayer events. The first will start on Easter Sunday, March 27 and run through the National Day of Prayer on May 5.  The second begins on September 30 and ends on Election Day. In addition, there will be much collaboration with major national prayer events that are happening throughout the year. Learn more about it in this video and this website.
As One will help us to be constantly united in prayer, "So that with one mind and one voice, you may glorify the God and Father of our Lord Jesus Christ." – Romans 15:6
What is God ready to do in your heart, your marriage, your family, your church, your community and nation? How will we know unless we pray?
Let's resist the devil and draw near to God! Let's come boldly before His throne of grace to receive all that we need for life and peace. Let's humble ourselves before the One who can unite His creation to Himself. Let's let Him fill us with courage and passion to fearlessly speak His name. Let's believe that He is preparing people to believe what we will say about Him. Let's boast about our weakness to Him and trust that His power will come to rest on us there. Let's dare to believe and dare to pray.
It is HIS MIGHTY POWER at work in us to accomplish MORE than we can ask or imagine! It is for His glory. He can not fail!
About Jennifer O. White
I'm a simple wife who has discovered God's amazing gift of prayer. Here at Prayerfully Speaking I share my journey of unwrapping this gift. God invites us to ask Him, but His enemy works diligently to keep that from happening. I hope to offer you encouragement to believe God is ready to pour more into your life than you've ever imaged.