When God and Cancer Meet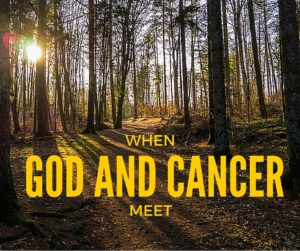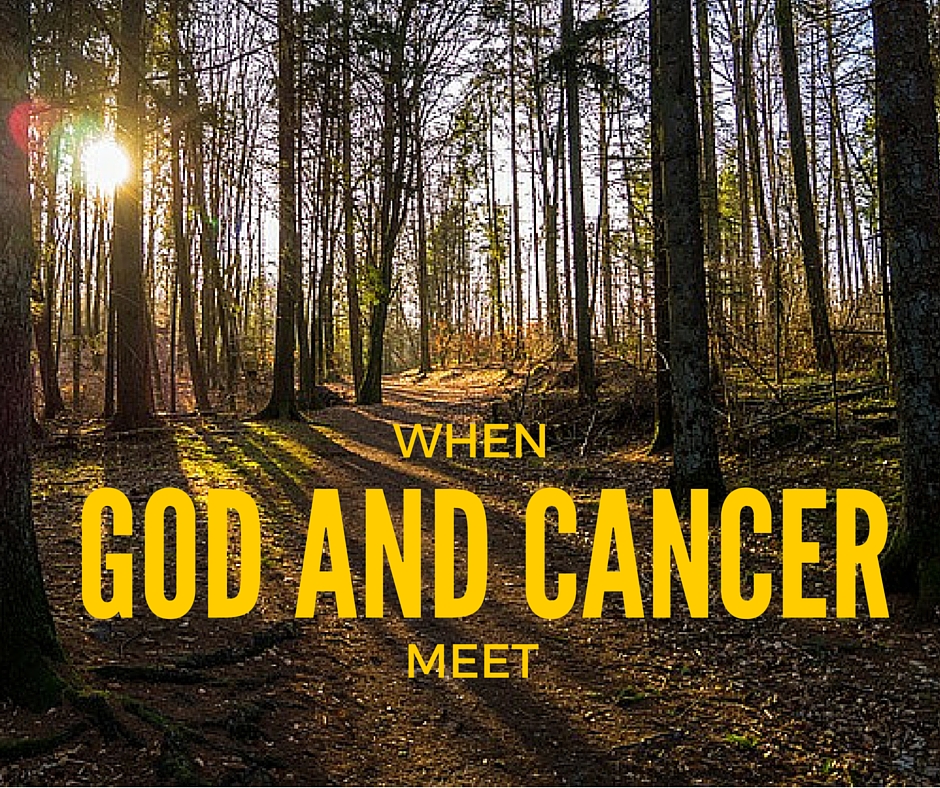 "I knew God could read my mind, so there was no need to hide my feelings from Him. So I chose to be very honest with Him in my prayers."
These words from Lynn Eib, cancer survivor and author of When God and Cancer Meet, rang the bell of my heart as I interviewed her over the phone. She's coming to our town (Monroe, Louisiana) this weekend to inspire people who are dealing with cancer. God prompted one of my friends who is also battling cancer to bring Lynn to speak to our community.  In today's post, I'm sharing the WOW of God  – how He has done more in Lynn and through Lynn than she could have asked or imagined.
Lynn was diagnosed with colon cancer at age thirty-six. She had three daughters under the age of 12. Her husband's first wife died early in their marriage from Lou Gehrig's disease. Lynn and her husband were both shocked and devastated by this diagnosis.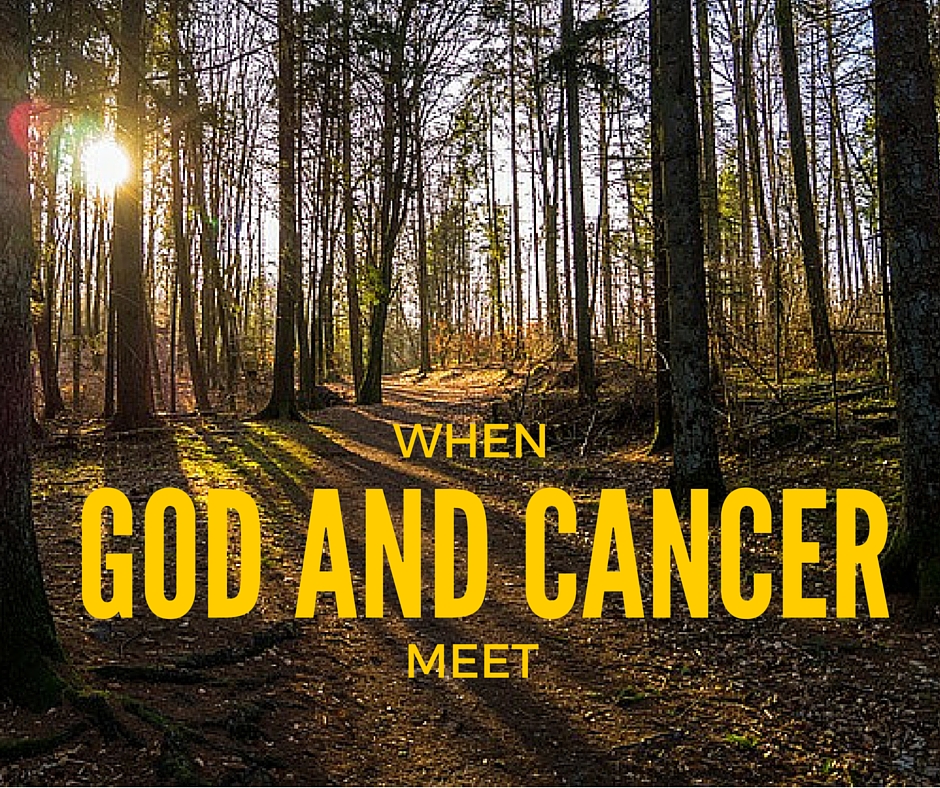 I asked Lynn how prayer impacted her cancer journey. She told me she felt God deserved her honesty. She modeled the honesty of the psalmists who pouredc out their discouragement and anger to God. She even told God, "You are making a big mistake here. This is too devastating!" She prayed for the cancer to disappear because that would make a great healing story and bring Him glory and honor. But the cancer spread instead.
Her experience with chemo was difficult. As I type this, I feel like the word difficult is much too pale for the reality of how hard chemo must be. Lynn told me she talked to God more than her friends. She didn't have friends with cancer and she needed a safe place to pour her heart out.
Lynn's prayers changed. She began praying to represent Jesus well in the journey. She wanted people to see Jesus in her. She also began to pray Ephesians 3:20:
 Now all glory to God, who is able, through his mighty power at work within us, to accomplish infinitely more than we might ask or think.
Lynn made a full recovery and started a cancer support group. A few years later she began interacting with her oncologist's wife socially and they became prayer partners. Doesn't that make you raise your eyebrows with a "I bet God is up to something here!" Well, you are right. Her oncologist, a Messianic Jew, hired her as a patient advocate to care for the emotional and spiritual needs of his patients. He hired her to share the gospel! She worked in this capacity for twenty years. God gave her the opportunity to comfort others who were suffering as she had. She prayed for each one and had many opportunities to pray with them. She lead some to Christ. Others came back to Christ as they faced cancer with her as a friend and advocate.
 What a wonderful God we have—he is the Father of our Lord Jesus Christ, the source of every mercy, and the one who so wonderfully comforts and strengthens us in our hardships and trials. And why does he do this? So that when others are troubled, needing our sympathy and encouragement, we can pass on to them this same help and comfort God has given us. 5 You can be sure that the more we undergo sufferings for Christ, the more he will shower us with his comfort and encouragement. 6-7 We are in deep trouble for bringing you God's comfort and salvation. But in our trouble God has comforted us—and this, too, to help you: to show you from our personal experience how God will tenderly comfort you when you undergo these same sufferings. He will give you the strength to endure. (2 Corinthians 1:4-6 LB)
God has also used Lynn to inspire cancer patients and their families with her writing. Her first book, When God and Cancer Meet, sold over 90,000 copies so far. Almost every day, she hears from people who are reading her books and being encouraged. She's now writing her fifth book, Peace in the Face of Cancer.
Lynn's career as a patient advocate and an author was birthed out of her suffering. Only God can do this unimaginable and oh so wonderful thing. He makes beauty out of ashes. He transforms us in suffering if we allow Him, if we draw close to Him. He takes what Satan plans to use to destroy us and brings good from it — SO.MUCH.GOOD.
You meant evil against me, but God meant it for good in order to bring about this present result. Genesis 50:20 (NASB)
What struggle are you dealing with? Have you seen in this story of God's amazing grace how He can take your incredibly hard situation and do something so wow with it? I'm inspired to talk to God more honestly about my feelings. I'm inspired to think past the pain of now to what God is going to do in the future. I'm inspired to simply ask for God to give me what I need to represent Jesus well.
How could I represent Him well without knowing suffering?
I hope you live close enough to Monroe, Louisiana to travel to hear Lynn speak on April 9th from 8:15 to 12 noon in the Vantage Tower Banquet Room at 130 Desiard Street. You can register by calling 318-249-4392 or email whengodandcancermeet@gmail.com.
If you can't make it or want to learn more about Lynn, check out her website. She's got a great blog.
Stay tuned for the next post when I share how God worked in my friend Margaret, who is currently battling ovarian cancer, the desire to bring Lynn to speak to our community. I'm amazed by our God!
About Jennifer O. White
I'm a simple wife who has discovered God's amazing gift of prayer. Here at Prayerfully Speaking I share my journey of unwrapping this gift. God invites us to ask Him, but His enemy works diligently to keep that from happening. I hope to offer you encouragement to believe God is ready to pour more into your life than you've ever imaged.