Ask the Wonderful Counselor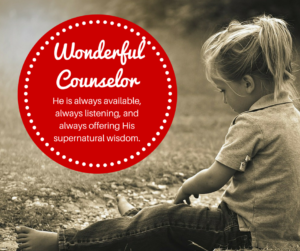 I'm guest posting at Church4Chicks this week and I'm excited to share it with you too. 
"For unto us a child is born … and his name shall be called Wonderful Counselor…"
Isaiah 9:6
As the hustle and bustle of Christmas is being ushered into my world, so are the words, "Wonderful Counselor." It's a sacred echo from God, encouraging me to see Him as my counselor.
What a gift, right? The One who knows everything about me has offered to be my counselor.
I've sought counseling off and on for the last twenty five years. Wonderful Christian people have listened to me and offered me their professional advice. I felt safe with them and understood by them. They helped me define some problem areas, but I never found my way beyond them.
That is until God brought a biblical counselor into my life.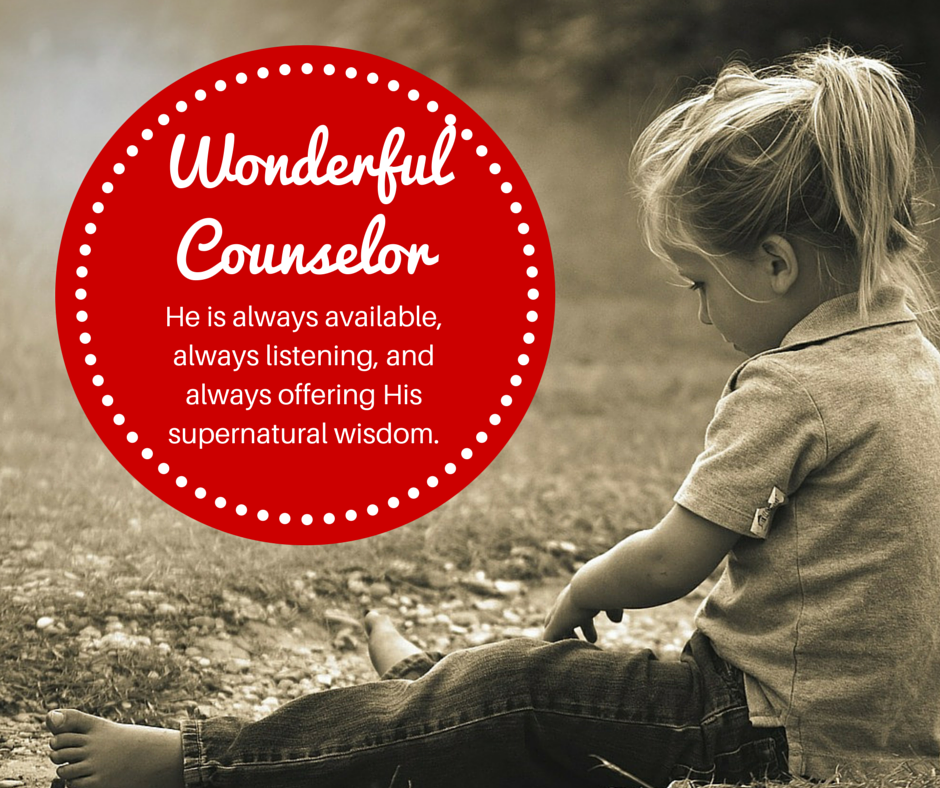 Click here for the rest of the post including 3 life-transforming questions you can ask the Wonderful Counselor.
About Jennifer O. White
I'm a simple wife who has discovered God's amazing gift of prayer. Here at Prayerfully Speaking I share my journey of unwrapping this gift. God invites us to ask Him, but His enemy works diligently to keep that from happening. I hope to offer you encouragement to believe God is ready to pour more into your life than you've ever imaged.